AN ENTIRE DAY OF HANDS ON BUBBLE FUN, LIVE MUSIC AND MORE AT OUR FIRST EVER BUBBLEFEST
Saturday, August 17
10am-5pm
Learn all about the science behind bubbles and see how bubbles can change form as professional bubble artists expose the wonders of these remarkable spheres.

Giant Bubble Welcome!
10am-11am
Outside Front Entrance
Dance in a whirlwind of giant bubbles with Artist, Sterling Johnson as we welcome you to Bubblefest at our Front Entrance!
5 & Under Bubble Play
10am-5pm
Discovery Lab
Come and play in our bubble zone designed just for the little ones! This area is for ages 5 and under and their families.
Bubble Wrap Tinker Tailor
10am-5pm
Café Hallway
Design your best fashion forward ensemble out of bubble wrap at our Tinker Tailor Station!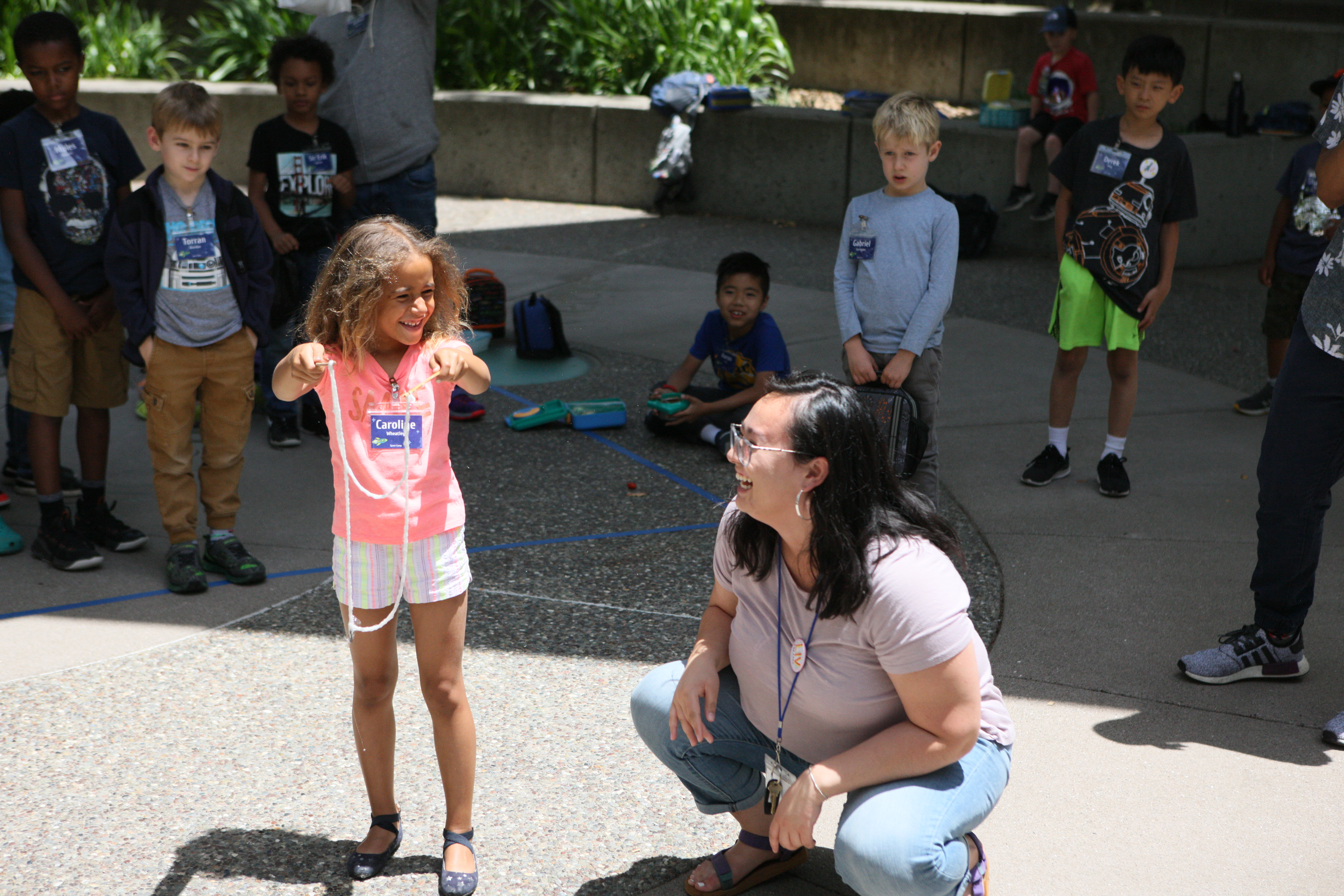 Project Create Rainbow Bubbles
10am-5pm
Enviro Lab and Amphitheater
Join our resident makers from Project Create as we experiment with colorful bubbles. We might get a little messy! (All paint is washable and nontoxic.)
Bubblemania
Join Bubblemania for a "hands-on" bubble making experience! These include bubble wands that look like flowers, butterflies, dinosaurs, dolphins and more, bubbles hoops that make giant bubbles, and bubble racquets and baskets that let bunches of bubbles swirl and fly around. The visual presentation is filled with soap bubble creations that mesmerize the audience with seemingly impossible creations of shimmering, wiggling reflections of light, color and flowing liquid motion, of all shapes and sizes.
Bubblemania Bio: Operating since 1987 in the Los Angeles area, Bubblemania and Company has now expanded to service all of Southern California as well as the San Francisco Bay and Sacramento Areas. Bubble Mania & Company provides educational entertainment at the highest level of excellence. They believe that children are naturally interested in science and very curious about the world around them and their goal is to keep them interested for the rest of their lives with a memorable experience of an interesting and unique nature.
Bubble Bots with Wonderful Idea Company
10am-5pm
Observation Deck
Join Wonderful Idea Co. for an exploration of bubble blowing robots using servo motors, micro:bit, and everyday materials. We'll be installing a gigantic bubble generator tower prototype and giving participants the chance to experiment with individual electronic components to make their own unique digital bubble making contraptions! Wonderful Idea Company is a creative design studio that develops resources to support the exploration of art, science, and technology through making and tinkering. WICO collaborates with partners including Tinkering School, Maker Ed, Chibitronics, Cabaret Mechanical Theater and many more to develop a deep understanding of the best practices and latest developments in informal education.
Bubble Lab
10am-5pm
Observation Deck
Join in on the fun as Chabot's resident Bubblologists experiment using all sorts of materials you can find around the house to make strange and wonderful bubbles.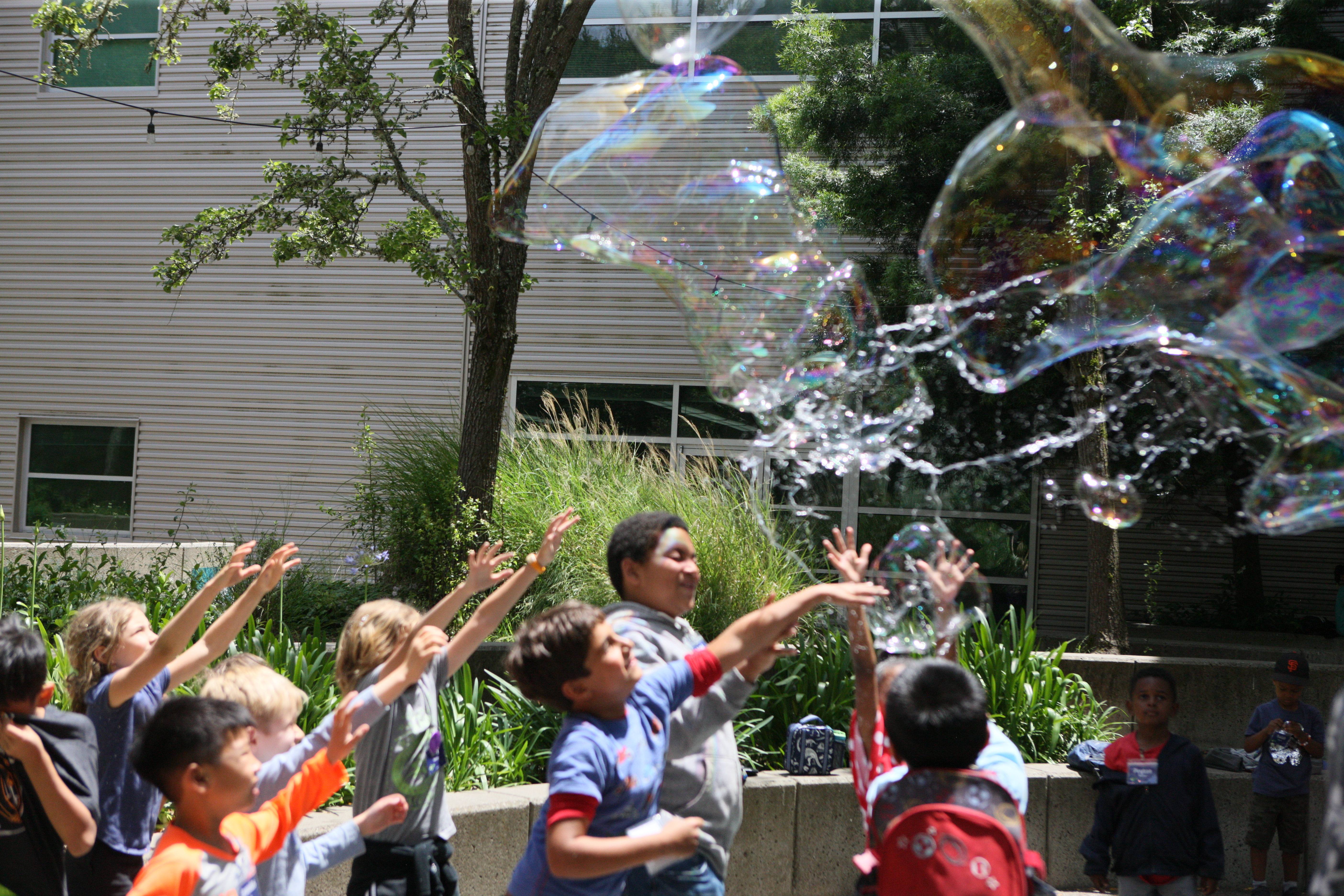 Bubble Dance Party
11am, 1pm & 4pm
Amphitheater
Join in as our Giant Bubble Fall showers our amphitheater and rains bubbles from above. We will have the music turned up so you can dance your heart out at the best bubble party of all time!
Live Music with Fleeting Trance
11am-12pm and 1pm-3pm
Observation Deck
Join Bay Area Band, Fleeting Trance on our Observation Deck
Fleeting Trance Bio: Fleeting Trance is the songwriting moniker for Bay Area based Singer/Songwriter Manny Bernal. The music consists of elements of folk, country, blues, rock, soul and rock. FT heads into its 20th year with 7 albums and over 100 songs released in an upward trajectory set. You can find or follow Fleeting Trance on Spotify, pandora, YouTube and all the usual platforms you stream music. www.fleetingtrance.com
Sterling the Bubblesmith Live Show
11:30am
Megadome Theater
Join the artist, Sterling Johnson as he creates beautiful, large bubbles with found objects!
Sterling Johnson Bio: Sterling has performed versions of his remarkable hand-blown bubbles for over 45 years. He is the only person to ever put a bubble inside a bubble inside a bubble on stage without any tubes or straws, and the first person to walk completely through a bubble film!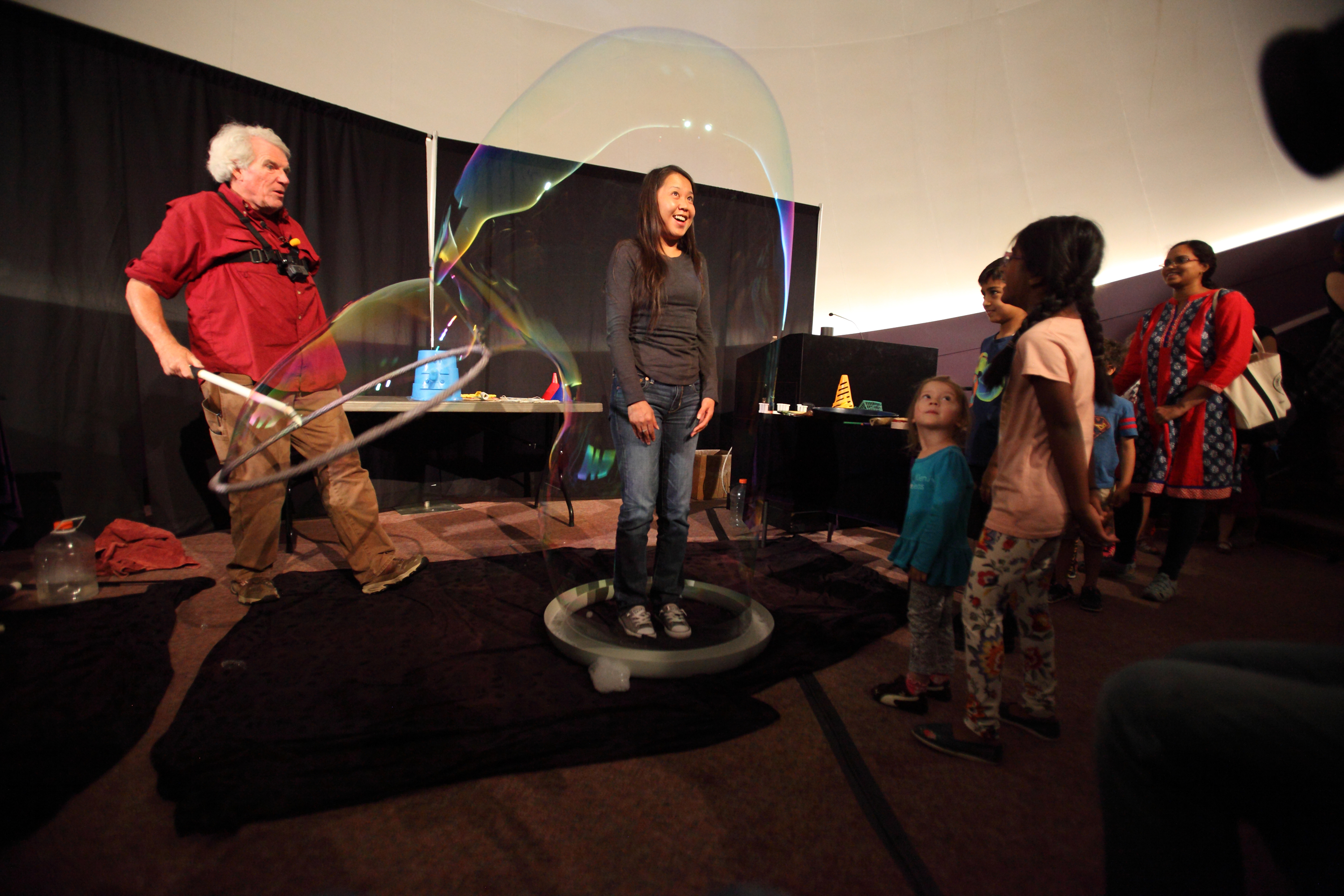 Tom Noddy's Bubble Magic Live Show
2pm
Megadome Theater
Experience the wonder of Tom Noddy's Bubble Magic! Tom has taken his uniquely warm and charming sense of wonder and delight in soap bubbles to audiences around the world. The bubbles are truly exquisite and Tom's lively humor and engaging sense of fun leave his audiences both delighted and intrigued.
Tom Noddy Bio: After three appearances on The Tonight Show, Tom was featured on the Best of the Year Tonight Show segment. In his 20-plus-year career as America's Bubble Guy he has appeared on numerous prime time television shows as well as night clubs and universities. Tom's work has been presented to 900 mathematicians at the International Congress of
Mathematics in Berlin, Germany. He has been the featured performer for science center Bubble Festivals attracting up to seventeen thousand people in a single weekend. He is as comfortable performing for pre-schoolers as he is when entertaining audiences in the variete theaters of Germany, the Paris Opera, Le Casino nightclub in Monte Carlo, corporate parties, trade shows, or television throughout the world.
Giant Outdoor Bubbles with Sterling Johnson
3pm-4pm
Observation Deck
Dance in a whirlwind of giant bubbles with Artist, Sterling Johnson out on our Observation Deck!