Exhibits + Show + Mission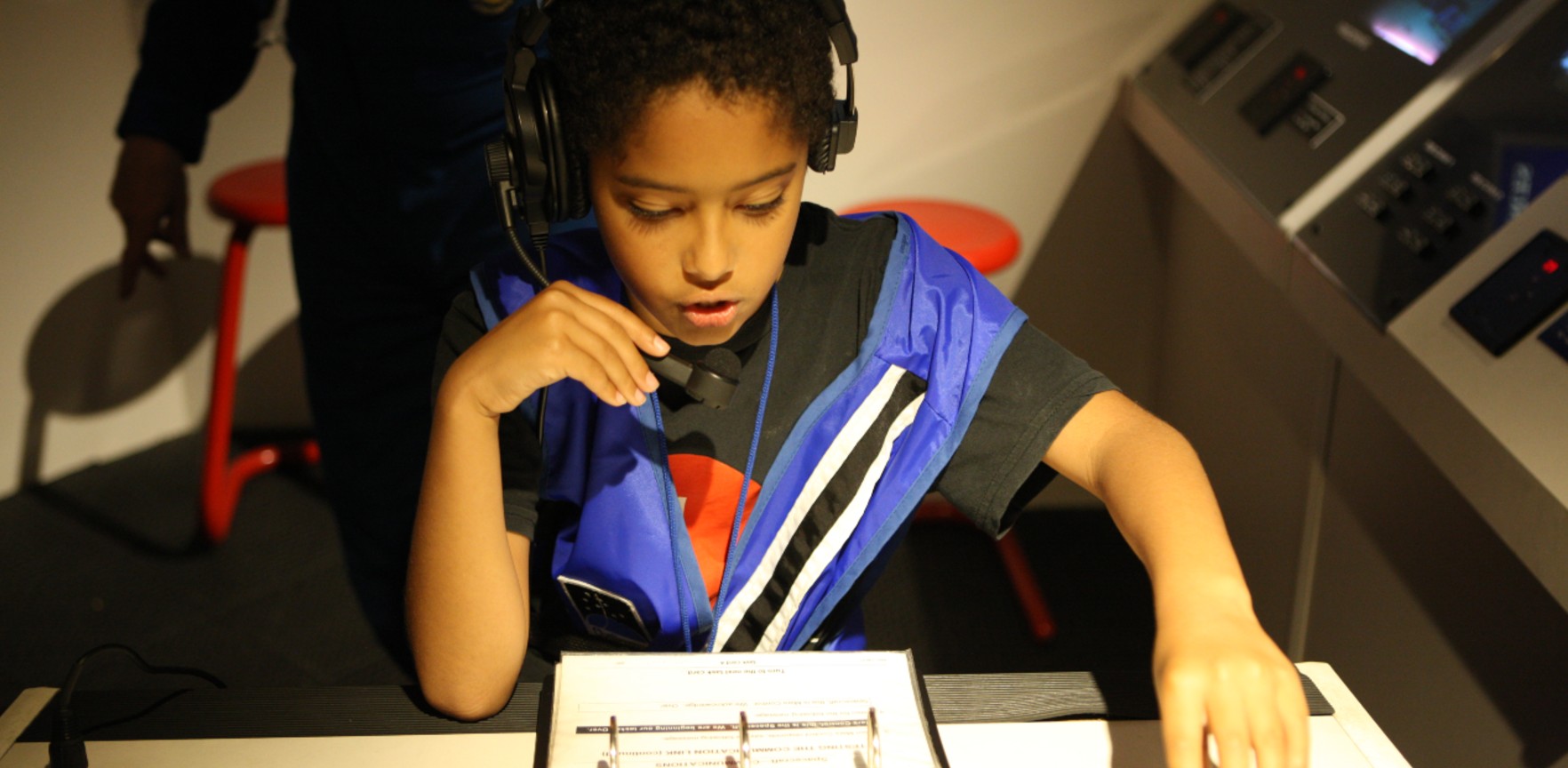 Fasten your seatbelts for an action-packed and immersive adventure to Mars! Using imagination, wit and drama, students will engage in hands-on experiments, research and analysis while solving challenges on a realistic simulated space mission. This experience cultivates the confidence and skills essential to future success, including problem-solving, critical thinking, communication and teamwork.
Our 2 ½ hour simulated space mission is available for grades 5-12.
What's Included
Access to self-guided exhibits, hands-on maker space, interactive floor activities & telescopes
One planetarium show
One 2.5 hour simulated space mission
Availability
Available Thursdays & Fridays from September 19, 2019 to May 29, 2020
Open to grades 5-12 only
2 times daily: Morning (8:45 AM – 1:45 PM) or Afternoon (9:30 AM – 2:45 PM)

Morning mission groups must arrive by 8:45 AM.
Afternoon mission groups must stay until 2:45 PM.

Check Available Dates. (Look under Voyage to Mars)
Cost
$750 for 32 students

11 adults (including teacher) admitted free
Extra students require advanced approval and cost $25 each if approval is granted.
Extra chaperones cost $15 each.
Please email our Education Programs Coordinator at SchoolVisit@chabotspace.org for approval of extra students and/or chaperones
Resources
Download Mission Materials

All Mission Materials must be completed prior to your visit.

Review our FAQs
NEW! Download our Chaperone Guide
Coming soon: Chabot Galaxy Guide

Designed to help your group get the most out of your visit, this guide provides activities to help your students engage with each exhibit space.
This guide should be available by the time field trips open on October 2, 2019.