Exhibits + Show + Mission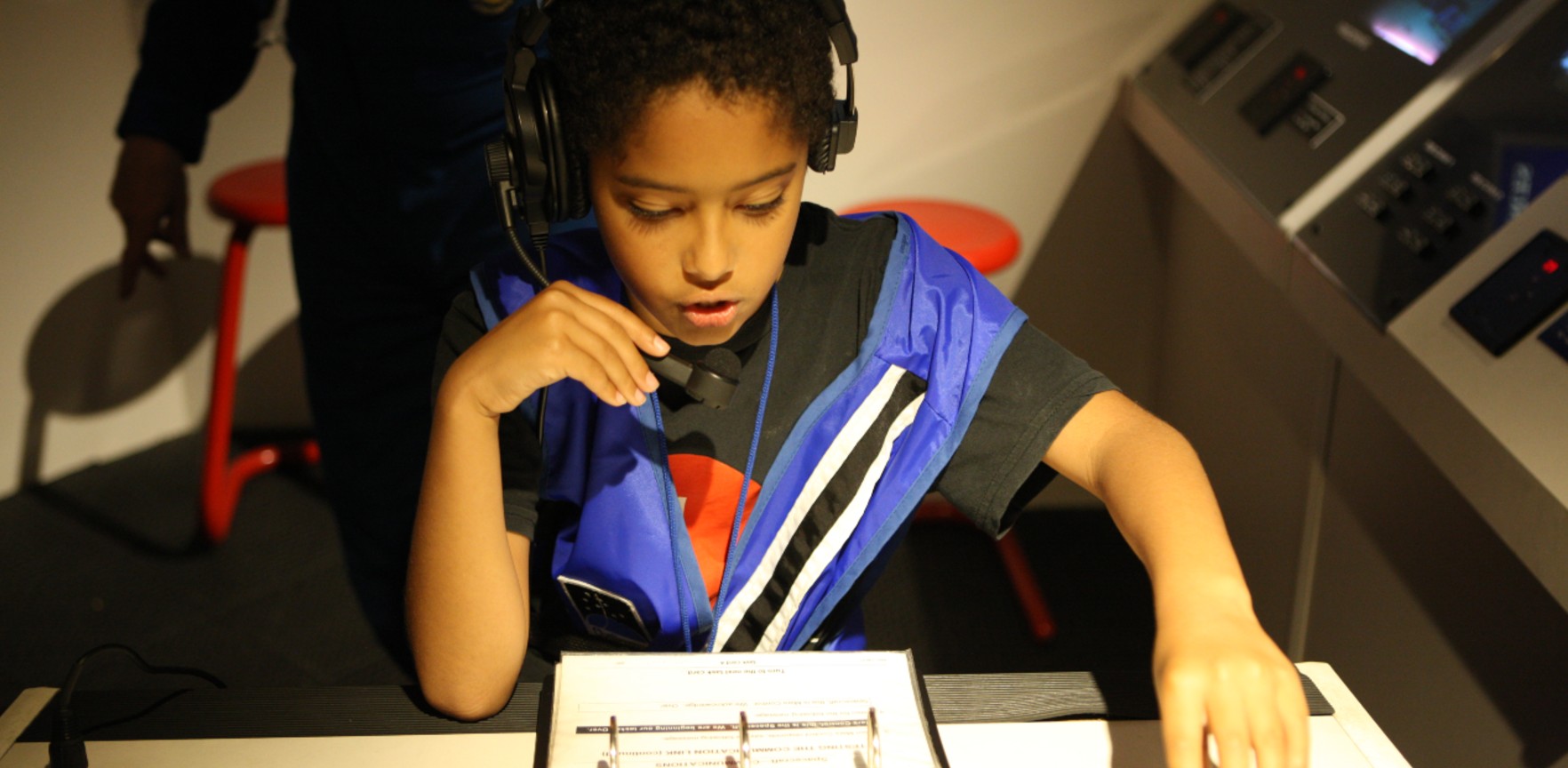 Fasten your seatbelts for an action-packed and immersive adventure to Mars! Using imagination, wit and drama, students will engage in hands-on experiments, research and analysis while solving challenges on a realistic simulated space mission. This experience cultivates the confidence and skills essential to future success, including problem-solving, critical thinking, communication and teamwork.
Our 2 ½ hour simulated space mission is available for grades 5-12.
What's Included
Access to self-guided exhibits, hands-on maker space, interactive floor activities & telescopes
One planetarium show
One 2.5 hour simulated space mission
Availability
Available Thursdays & Fridays from September 19, 2019 to May 29, 2020
Open to grades 5-12 only
2 times daily: Morning (8:45 AM – 1:45 PM) or Afternoon (9:30 AM – 2:45 PM)

Morning mission groups must arrive by 8:45 AM.
Afternoon mission groups must stay until 2:45 PM.

Check Available Dates. (Look under Voyage to Mars)
Cost
$750 for 32 students

11 adults (including teacher) admitted free
Extra students require advanced approval and cost $25 each if approval is granted.
Extra chaperones cost $15 each.
Please email our Education Programs Coordinator at SchoolVisit@chabotspace.org for approval of extra students and/or chaperones
Resources
Download Mission Materials

All Mission Materials must be completed prior to your visit.

Review our FAQs
NEW! Galaxy Guide