$5 First Fridays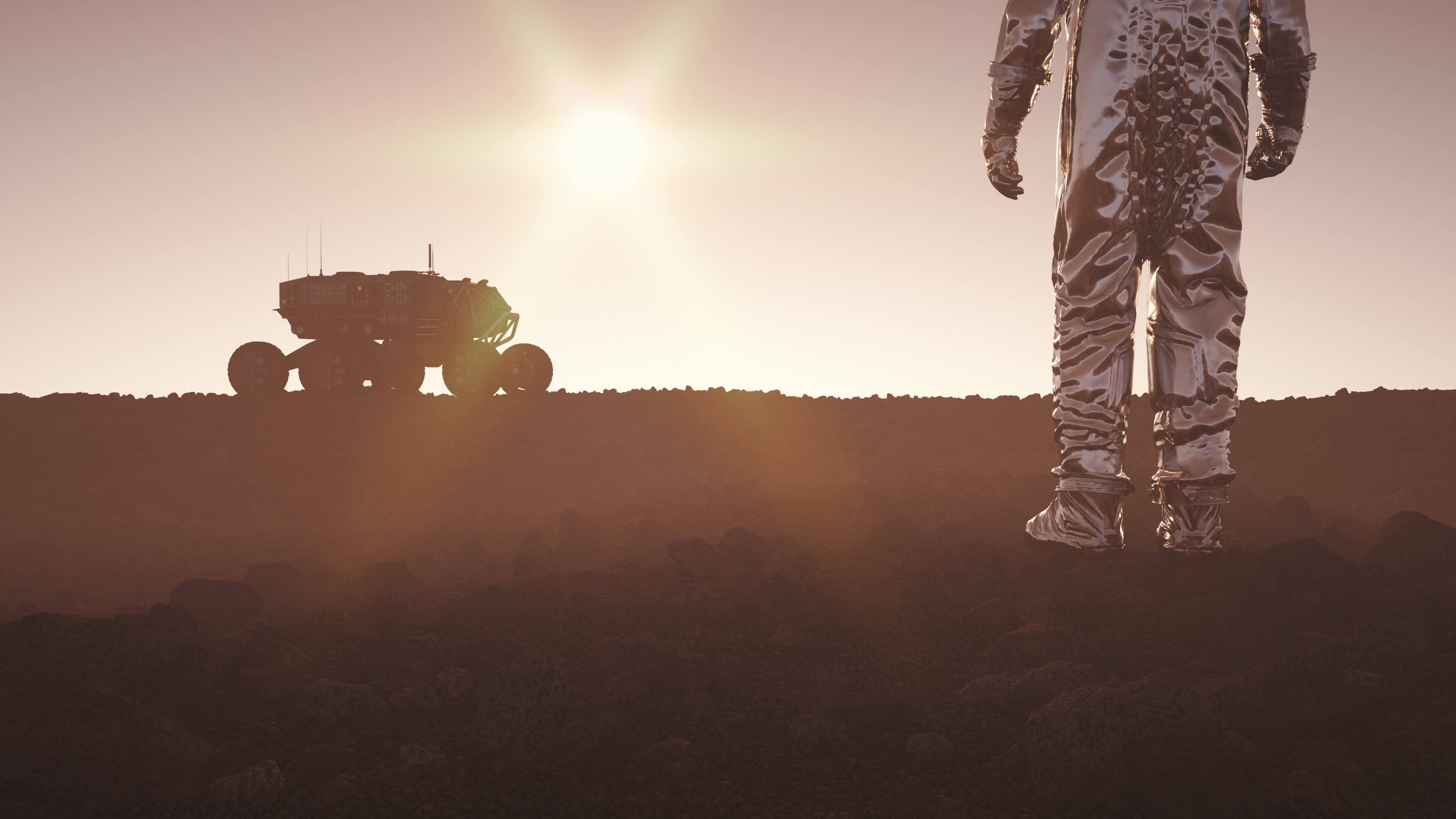 An Exciting and Immersive Experience Every First Friday
Each $5 First Friday at Chabot is an exciting and immersive experience for all ages! Join us each month for hands-on activities and live demonstrations that are fun for the whole family. Each month there will be new things to explore!
Some activities have limited capacity and are first come, first served. $5 admission begins at 6pm, and does not apply from 10am-5pm. The Center is closed to the general public between 5-6pm (with the exceptions of current CSSC members) and reopens at 6pm for $5 First Friday.
Pre-purchase your tickets for $5 First Friday here:
The Future of Space
Friday, October 5, 2018
6:00pm-10:00pm
$5.00
Explore human curiosity through the lens of our current and near-term future reach into outer space – why we go, how we get there, what we do there, and why this impacts us as humans. Also, join us in our Megadome theater for an exciting talk by Dan Werthimer, Chief Scientist at Berkeley SETI about the future of space and the search for extra-terrestrial intelligence.
Sneak Preview of our new exhibition opening on October 6
Going the Distance: Our Reach into Space

Time: 8:30pm-10pm
Chabot's exciting new semi-permanent exhibition, Going The Distance: Our Reach Into Space, explores how humans are expanding our boundaries by moving farther into the Universe than ever before. The exhibition will frame large questions: why we go, how we get there, what we do there, and why this impacts us as humans.
The sneak preview of the exhibit for the public will begin at 8:30pm on October 5th and tickets will be available on a first come, first served basis. Tickets can be picked up in person at Chabot upon arrival at the Guest Services table and can only be reserved onsite at $5 First Friday on October 5th. There is no pre-registration for the sneak preview.
AstroReality
Join Dr. Skok and AstroReality to explore the planets in your hands!
About AstroReality: New technologies are able to connect us to Space like never before. Dr. Skok is working with the local company, AstroReality, to use Augmented Reality to put the planets into your hands. AstroReality is developing scale models of the Moon, Earth and Solar System so that you can explore the topography of the worlds around us. These are then paired with Augmented Reality that you can use on your phones to explore the maps and datasets of the planets. AstroReality.com
Made of Mars
Learn about how scientists are building a future Made of Mars! The key to building in Space will be to build locally, to transform the materials and minerals of Space into everything that we will need to survive and thrive. We know the materials that exist on Mars, the Moon and asteroids throughout the Solar System. We can use the same minerals found on Earth to build the things we need now. Made of Mars will work on the research and design needed to develop this technology and the products made from these materials.
About Made of Mars: The journey beyond Earth is one of the most exciting and demanding challenges that we have ever attempted. It will require the work and innovation of millions of passionate explorers to realize. Until now, the journey to Space has been a difficult one to participate in. Most people can only follow along with the successes of NASA and other organizations. Made of Mars was founded by Dr. Skok to develop the technology we will need to build beyond Earth and connect you directly to that journey.
Made of Mars will begin with the most abundant rock throughout the Solar System, volcanic basalt. This rock can be melted down, pulled into threads and woven into fabrics and made into products. Made of Mars is using these fabrics to make wallets and laptop cases to put the material and the journey into your hands. Each purchase, each review and suggestion will help us development the technology we need to build beyond Earth.  MadeofMars.com
Bio: John Roma (J.R.) Skok, Ph.D, is a planetary scientist at the SETI Institute, Mountain View, and Founder of the company Made of Mars and the Science Advisor to the company AstroReality. He has spent his career exploring the geology of Mars and working to communicate that story to the public. Dr. Skok will be presenting two exciting projects at the Chabot Space and Science Center that will let you put the exploration of Space into your hands.
Planetarium Show: Universal
Times: 6:15pm
Location: Planetarium
Fly through the heart of a cluster of ancient stars, and take a swing around the luminous remains of an dying star. Cruise by alien planets that orbit a star not very far away, and surf past the brilliant rings of Saturn—and more. "Universal" is a ten-minute, un-narrated musical voyage through the universe that carries the viewer from the vast realm of intergalactic space, to several stellar wonders of the Milky Way Galaxy, though an intriguing and nearby extraterrestrial planetary system, and onward home, to Earth.
Space Lingo: The Colorful History of Astronaut Communication
Talk by Camella Bontaites

Time: 7pm
Location: Planetarium
Astronauts have a way with words — they need to in order to communicate quickly and efficiently in their high risk, death-is-on-the-line jobs. But they are people too. They have in-jokes, slang, give hilarious names to their spacecraft, and make up words that eventually become part of our everyday vocabulary. Take a tour through the history of Space Words (or Lingo) and find out what the good word is between here and space.
Camie Bontaites is Chabot Space & Science Center's Creative Content Producer. When she's not fact checking about Mars and word-wrangling over satellites and spacecraft, she writes about and researches the history of vocabulary, and how words we use can change the way we see the world.
Are We Alone? The Future of SETI
Talk by Dan Werthimer

Time: 8:30pm
Location: Megadome Theater
What is the possibility of other intelligent life in the universe?
Can we detect radio, infrared, or optical signals from other civilizations?
Current and future SETI projects, including the new $100-million Breakthrough Prize Foundation Listen project, may provide an answer.
Berkeley SETI Research Center chief scientist Dan Werthimer will describe the rationale for past and future searches and will show how new technologies are revolutionizing SETI.
Dan will describe Breakthrough Listen, SETI@home, the new PANOSETI wide field all-sky-all-the-time project, as well as concepts for future SETI.
Bio: Dan Werthimer is the Alberts SETI Chair, chief scientist of the Berkeley SETI Research Center,
and principal investigator of SETI@home, the Breakthrough Listen project,
and the Center for Astronomy Signal Processing and Electronics Research (CASPER).
He has been Associate Professor in the engineering and physics departments
of San Francisco State University and a visiting professor at Beijing Normal University,
the University of St. Charles in Marseille, and Eotvos University in Budapest.
He has taught at universities in Peru, Egypt, Ghana, Ethiopia, Zimbabwe, Uganda and Kenya.
Werthimer has testified to congress about SETI; he is co-author of "SETI 2020",
editor of "BioAstronomy: Molecules, Microbes and Extraterrestrial Life"
and "Astronomical and Biochemical Origins and the Search for Life in the Universe".
Dan was in the "Homebrew Computer Club" with Steve Jobs and Steve Wozniak;
everyone in that club became ultra-rich, except Dan, because he wanted to find ET.
DJ Dance Party!
Time: 6pm-10pm
Location: Courtyard
Join the DJ for one giant dance party for mankind!
BeanSprouts Café
Time: 6-9pm
Zeiss Astronomy Presentation: The Sky Tonight
Times: 8:15pm and 9pm
Location: Planetarium
Explore the cosmos as a Chabot Astronomer leads you through the galaxy using a Zeiss Universarium Mark VIII Star Projector. This recently restored Zeiss projector uses advanced fiber-optics to project stars with astonishing clarity.
Story Time 
Times: 7:30pm & 8:15pm
Location: Observation Deck
Gather around our Master Storyteller and hear exciting tales! Fun for the whole family
Telescope Makers Workshop 
Time: 7pm-10pm
Location: Chemistry/Physics Lab
Open to all ages, the Telescope Makers' Workshop is an all-volunteer group committed to helping people build their own telescopes. Drop in to see what they are up to.
Telescope Viewing
Time: 7:30-10:30pm
Location: Telescope Complex
Star Stories
Time: 9:30pm
Location: Observation Deck
Come listen to an expert stargazer explain the mythology behind the constellations, stories from the night sky as seen throughout history and look for planets and other clues to help orient you to the night's sky.