Starlight Gala
Starlight Gala "Mysterium: An Evening of Magic and Mystery"
Saturday, October 27, 2018
Join our Annual Gala to benefit science education.
6 pm – 10 pm
Tickets start at $500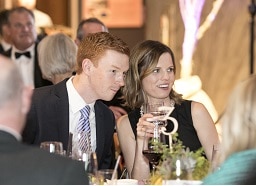 Join us for an evening celebration of science magic and mystery on October 27th when we  transform the Center for a night of feasting, dancing, and fun.   Starlight Gala is our most important evening of the year, where we honor leaders in science and the community and  raise important funds for Chabot's innovative, hands-on STEAM programs, which reach more than 50,000 children across the Bay area and that inspire lifelong learning for more than 150,000 visitors across our community.
Celebrate this year's Champions of Science honorees: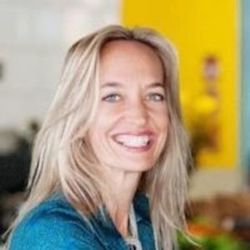 Annie Campbell Washington, Vice Mayor of Oakland
and
Bill Nye, CEO of The Planetary Society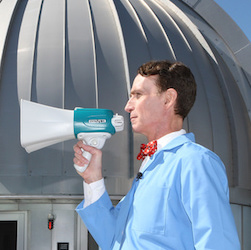 Mysterium, the evening, will begin with a touch of magic and mystery while guests mingle in the new exhibition Going the Distance: Our Reach Into Space. Continue on to a dinner celebration of our Champions of Science: Bill Nye and Annie Campbell Washington, followed by a live auction featuring Chabot-exclusive experiences and a rousing Raise the Paddle fundraiser.
Finish the evening at the Starlight After Party, with dancing until midnight, seasonal tricks and treats, and a tour of our the Magical Mystery Room.
Black tie-dress is highly encouraged.
The Starlight Gala is Chabot's annual benefit  celebration. Last year's fundraiser generated over $250,000 to support programs that reach thousands of students and visitors across the Bay Area. This year, all proceeds from the Starlight Gala and the Starlight After Party will support Chabot's education and community programs.
Dinner Committee
Eric Rudney, Mary Ellen and Bryant Tong, Michael Levi and Natalie Roe,  Edward and Camille Penhoet, John and Kathleen Spees, The Hon. Richard and Mrs. Jean Spees, Janet Macher, Earl and Bonnie Hamlin, Margaret Hauben, Marc and Sheryl Stuart, Christopher Ellison, The Hon Jean Quan and Floyd Huen, Fred and Ann Patton
Corporate and Organizational  Sponsors:
Champion of Science Sponsor
Chevron Corporation
Orbital & Atomic Sponsors
Lawrence Berkeley National Laboratories     *     The Kapor Center     *     The Clorox Company     *     Rudney Associates        Lawrence Livermore National Laboratories *     Pacific Gas and Electric     *    Kaiser Permanente
In Kind Sponsors
Verducci Event Productions     *     Rock Wall Wines     *     Lusu Cellars    *    JBJ Pictures