New Experiences at Chabot are Perfect for the Holidays
The holidays are a perfect time to discover all of the new programs and exhibits at Chabot Space & Science Center.  Pilot a rover through a Martian landscape; build a marble shoot that runs three walls, or stay current on the latest space launches and missions.  Attend one of our special programs, from First Fridays "Starry Night" to the 19th Annual New Year's Eve Balloon Drop.  Chabot offers your family and friends a Universe of surprises this season.
Find out more about membership benefits here: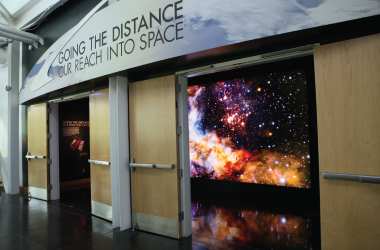 Pilot a remote-controlled model rover, sit at Mission Control, and build and test your own planetary lander to land safely (or not) on a planet surface. The exhibit on current space missions includes models on loan from SpaceX and Planet, and draws expertise from NASA Jet Propulsion Laboratory (JPL), NASA Ames Research Center and SatNOGS from Libre Space Foundation.
New Exhibit: Cosmic Ray Detector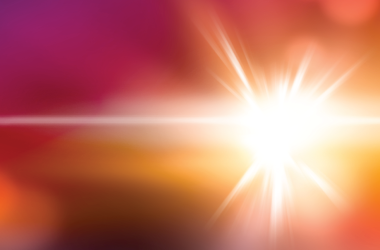 See actual cosmic rays in real time made visible as they pass through the Cosmic Ray Detector. Cosmic rays are all around us all the time, and as they pass through this activated, see-through chamber of neon gas, they can be seen as mini lightning bolt-like charges as they criss-cross space right in front of you.  Installed in October 2018.  The exhibit was built by Dr. David Grossman.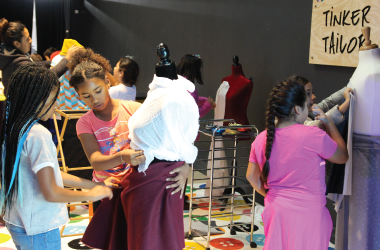 Explore Project Create's 3,000 square feet of tinkering space that encourages you to experiment and build (or take apart) using your hands and a few handy tools. Plan to roll up your sleeves and spend some time building Marble Machines, creating a movie at our Stop Motion Stations, designing at Tinker Tailor, discovering the insides of a computer at our Tech Take Apart and much more.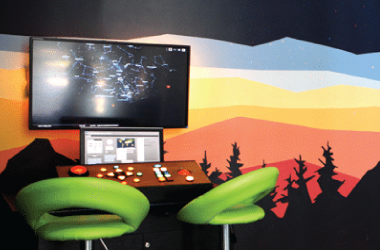 Be transported in Chabot's personal-experience exhibit that invites you to step into the past by re-creating the sky exactly as it was during a date of your choice. At every moment in time, the pattern of celestial bodies in the sky has a unique arrangement that will never be repeated. At Sky Portal, you can configure the constellations, Sun, Moon, and planets that arced across the sky back when you were born, graduated, got married, or first set foot on Antarctica.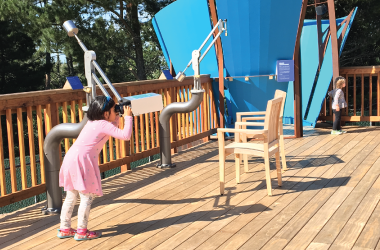 Observe the world around you in new ways. What color is the sky? What do you hear? What do you look like in infrared?  Can you draw nature?  Opened in April 2018, the 3200 sq. ft. outdoor exhibition area adjacent to the telescopes features 12 interactive stations designed in partnership with The Exploratorium.
New in November: Mutual Air
Listen to the sound of carbon fluctuations. An Oakland-wide Art Installation, designed by artist Rosten Woo and The Exploratorium to make visible the ubiquitous yet invisible public commons: the air. Mutual Air is a series of sensor-activated chimes that sonify carbon fluctuations. The first public bells are installed at The Exploratorium, Chabot Space and Science Center Observation Deck, and the Oakland Museum of California.  These sculptures will work in unison, ringing out the daily highs and lows of carbon concentration and densities of particulate matter.
Enjoy a stellar calendar of events—There's something for every member of the family!
See the Events Calendar for Details and Pricing
NASA Insight Landing Live Stream
November 26, 11 am-2 pm
Join us for a live stream cast of the NASA InSight Landing on Mars. Watch live as the probe enters Mars atmosphere.
–
First Fridays: Starry Night
December 7, 6 pm – 10 pm
Learn about the stars and listen to the Oakland Youth Chorus for their Winter Concert.
–
Geminid Meteor Shower Viewing
11 pm, Dec 13-3:30 am, Dec 14
View the last spectacular meteor shower of 2018.
–
Lecture: Planning a Trip to Mars
2 pm, Dec 29
Come join us for a special presentation about planning the trip of a lifetime.
–
19th Annual New Year's Eve Balloon Drop
December 31, 2018
An East Bay holiday tradition, delighting children for 19 years. One of Chabot's most popular annual events!