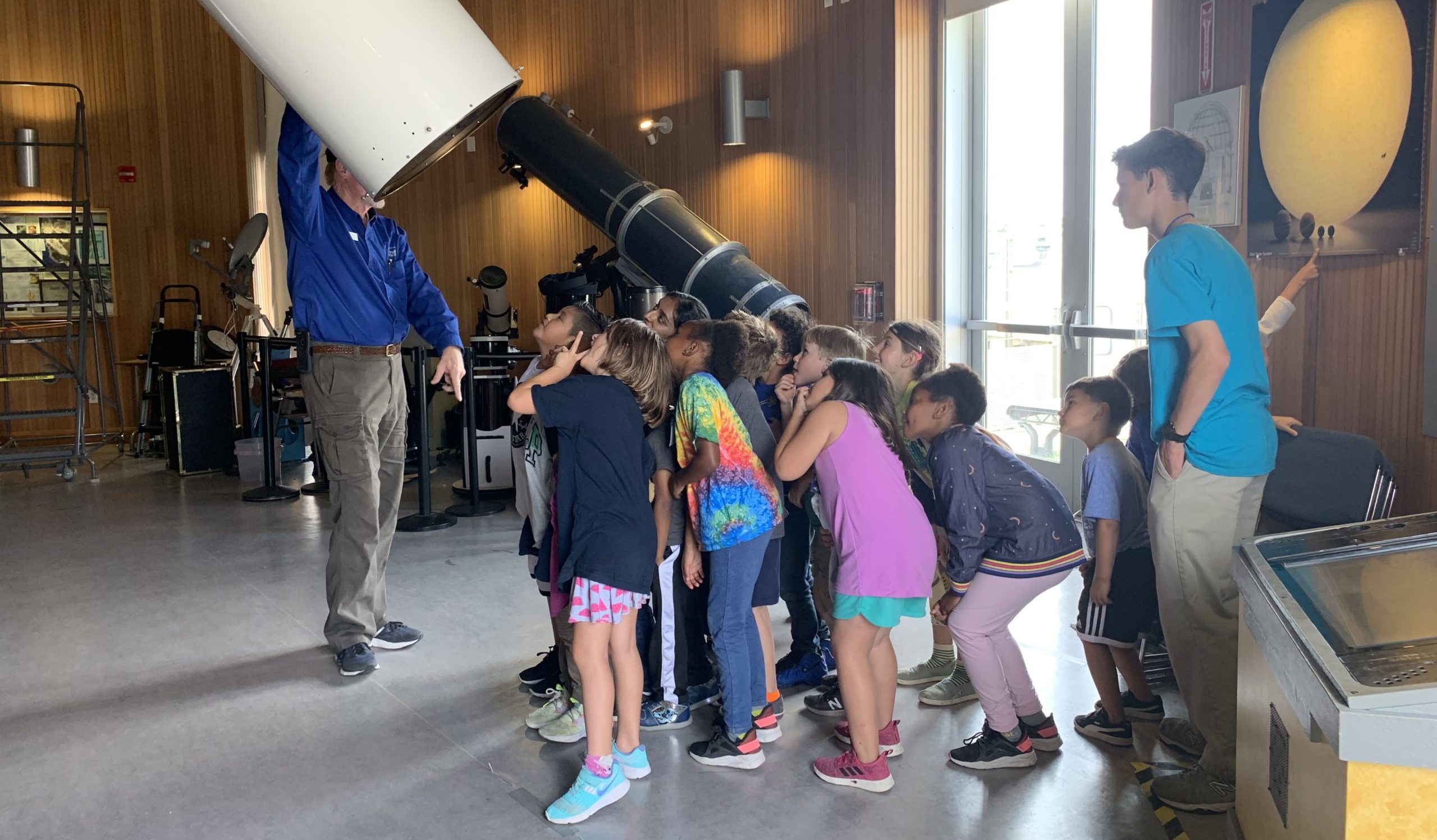 9:15 – 9:30 AM Drop Off
9:30 – 10:00 AM All camp group opening
10:00 – 10:30 AM Snack break
10:30 – 11:30 AM Morning activities
i.e. hands-on workshops, science experiments, museum exploration
11:30 – 12:30 PM Lunch
12:30 – 2:00 PM Afternoon activities
i.e. outdoor hikes, games, STEAM Lab, museum exploration
2:00 – 2:30 PM Snack Break
2:30 – 3:30 PM Afternoon activities
i.e. games, STEAM Lab, museum exploration, planetarium/live science shows
3:30 – 4:00 PM All camp group closing
4:00 – 4:15 PM Pick Up
*Each camp's schedule will vary slightly based on the specific activities
for the day. Your camper's program will be emailed to you one week
before your session start date.
HAVE A QUESTION ABOUT Camp?
Have a question? Don't see what you're looking for? We're happy to help! Email our Education Programs Coordinator at camps@chabotspace.org.