Luminous Moon
In Partnership with NASA Ames Research Center
Located in Gruener Astronomy Hall
This is our Moon as you've never seen it
The only thing more extraordinary than the science we are learning about the Moon is its incredible beauty.
Chabot's stunning new photographic essay explores the Moon's sweeping craters and once-active volcanoes, with photos by NASA astronauts who witnessed its beautiful desolation firsthand, new views captured by our own astronomers using Chabot's reflecting telescope, and images taken via satellite that allow us to explore places we have not even yet visited.
Featuring more than 50 stunning high-resolution images, lunar artifacts and interactive opportunities for all ages, this exhibition invites the public to consider the Moon in new ways.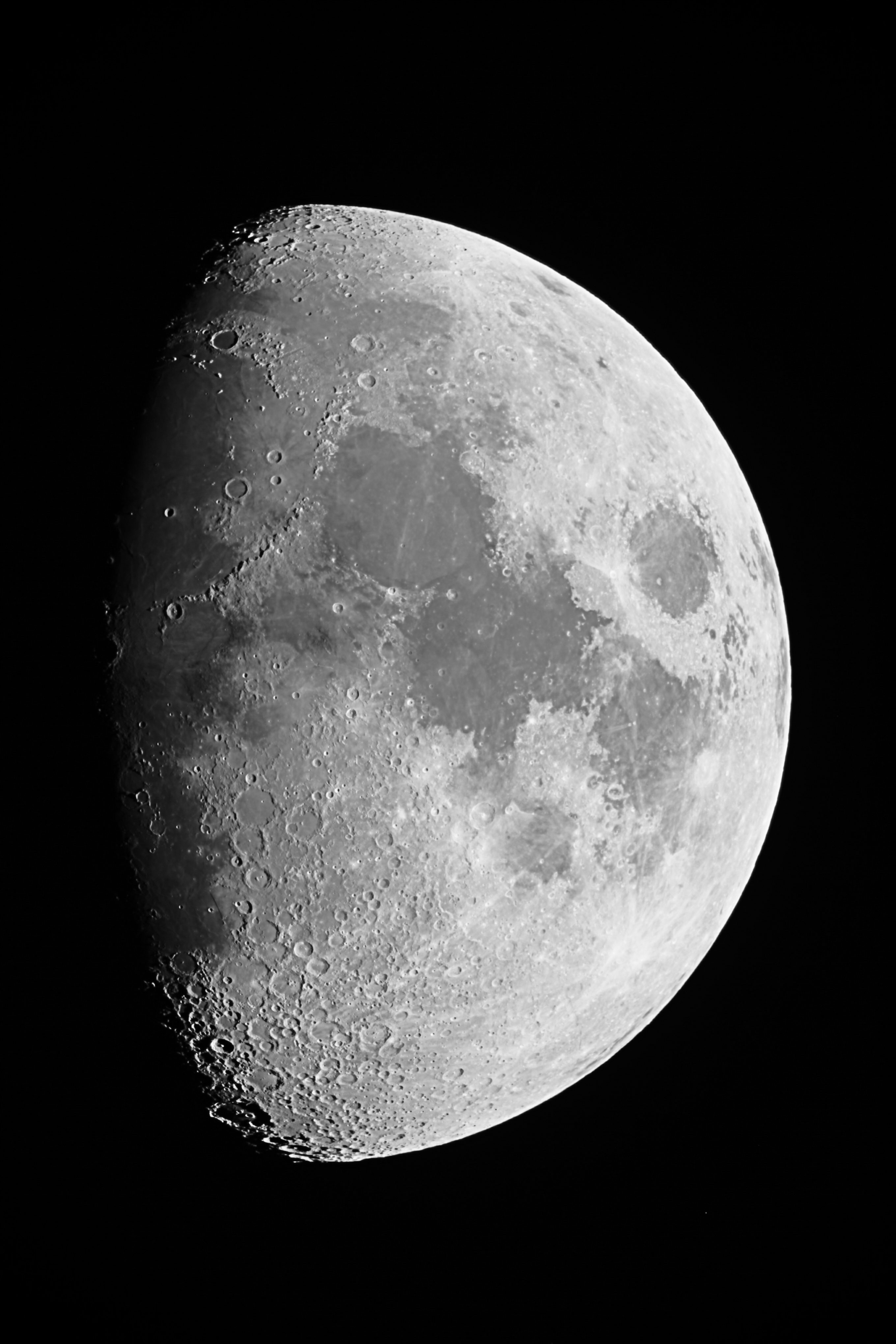 Captivating Images
Sweeping images dive into the Moon's vast landscape through the lens of Oakland's own astronomers using Chabot's telescope and from space, taken by NASA astronauts and NASA's Lunar Reconnaissance Orbiter. These incredible views tell a captivating story about Earth's nearest neighbor. Detailed pictures are provided by missions from the Lunar Reconnaissance Orbiter (LRO), a satellite launched in 2009 to explore the lunar landscape. NASA's Gravity Recovery and Interior Laboratory and LRO's Lunar Orbiter Laser Altimeter provide illustrations of research conducted on the Moon.
Interactive Activities
Build a lunar habitat using a variety of fun structural materials. Touch the Moon through a three-dimensional landscape filled with ridges and craters. Launch meteorites and create craters. There will be a facilitated workshop area featuring new Moon-related activities every day.  A Community Talk back Station will enable visitors to join the conversation about the Earth's closest cosmic neighbor. The station will be a place where guests can share thoughts and read others' perspectives through a collective reflection on the Moon.
A Summer of Lunar-Related Events
Complementing the exhibition, Chabot will be offering a full summer's worth of lunar-related events and activities, including events surrounding the 50th anniversary of the Apollo 11 Moon landing.
The same year that the world celebrates that great Apollo achievement, NASA has been charged with a new lunar exploration program – named Artemis after Apollo's twin sister – to land the first woman and the next man on the Moon in five years. This is the first step in a sustainable exploration campaign that will inspire generations. Join NASA experts over the summer at Chabot to learn about Artemis.
About NASA Ames Research Center
Ames Research Center applies the spirit of Silicon Valley to NASA's mission, and there's a little bit of Ames in every launch and flight. The center's numerous one-of-a-kind facilities and deep interwoven areas of expertise are vital elements of the nation's strategy for exploration. Ames combines biology and space technology with two driving aims: detecting life off of our planet, and understanding how Earth life is different in space, so healthy humans can explore from the Moon to Mars. The center leads the national research initiative to devise the best ways for commercial drones, flying cars and today's aircraft to safely share America's skies. NASA in Silicon Valley contributes to the nation's technical prowess as only a government research organization can; when its research matures to a place where others can do it, they seek out partners, invite them in, give them knowledge… and move on to the next unknown.