This is Oakland's Planetarium
Thank you for helping us reinvigorate the Planetarium
Thanks to you we reached our goal of raising $89,000 to reinvigorate Oakland's planetarium! Your support enables Chabot to harness the power of visual storytelling to engage, inspire, and educate those who walk through our doors.
This upgrade will evolve the immersive viewing experience for learners of all ages. It will be more reliable and will create an optimized visual learning environment for all Chabot visitors.
Thank you to our Planetarium Supporters
This volunteer-led effort was successful thanks to you–our community supporters along with the Fremont Bank Foundation.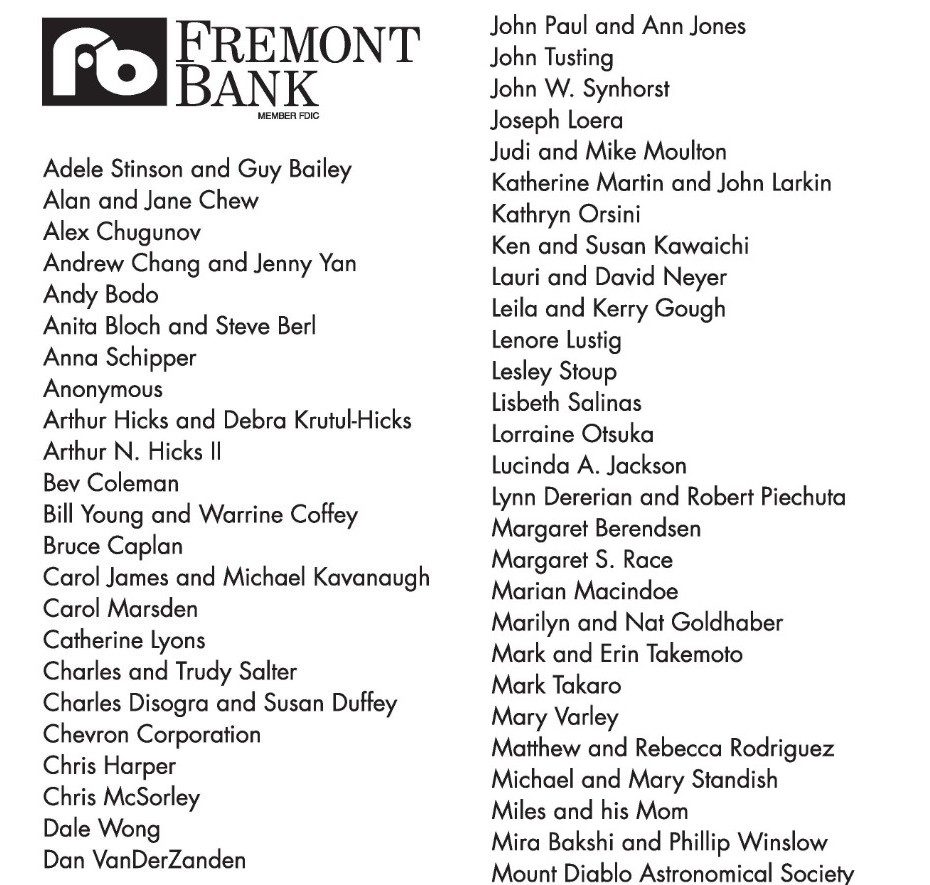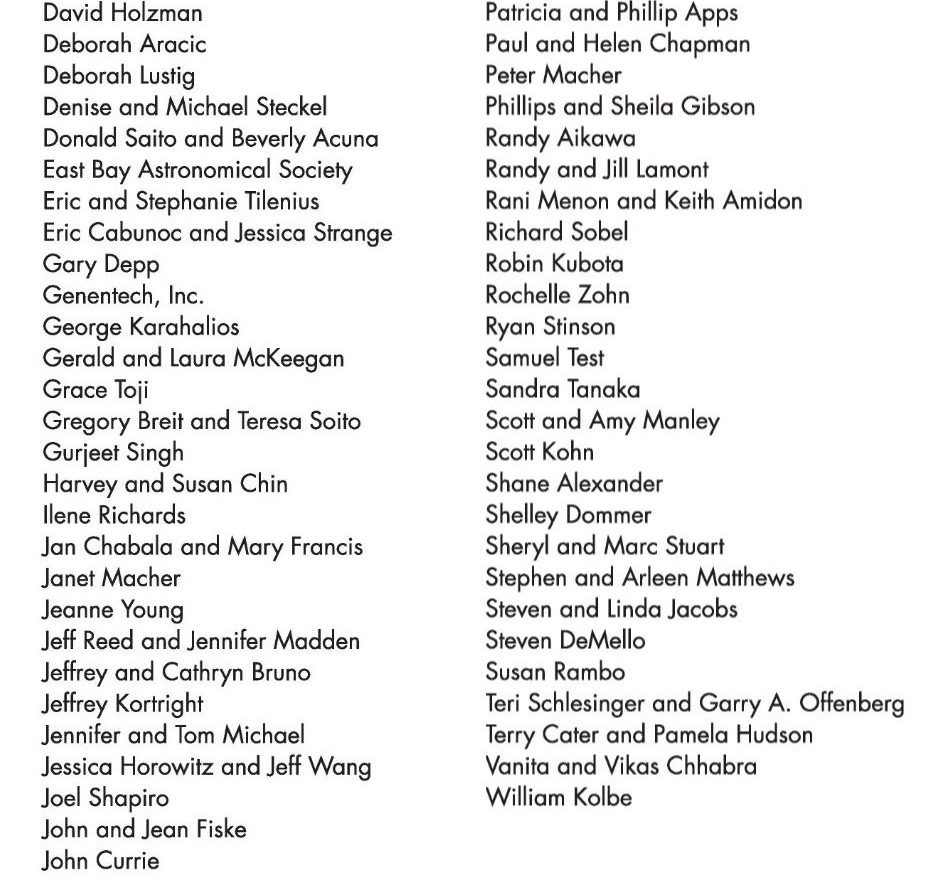 We are still accepting donations towards creating and enhancing Planetarium shows and experiences. Gifts received after Thursday, January 23 will be acknowledged digitally.
Donate Now
About the Planetarium
The 241-seat full dome planetarium is a crowning jewel of STEM education at Chabot, along with interactive hands-on exhibits, space artifacts, a giant screen theater, a Challenger Learning Center, and research-level telescopes. At Chabot, the Digital Sky Planetarium Projection system creates the celestial magic in our Planetarium. This system is used to inspire and educate students, teachers, and visitors during their visits to Chabot.
It's more than just a projection system. Digital Sky enables Chabot educators to create and customize shows for early learners and for audiences of all ages, inspiring 189,000 visitors annually.