A Summer of Experiments in Project Create
Chabot at Large / Sam Bell / August 8, 2019
This summer Project Create prototyped a variety of fun activities with our early learner space in the Discovery Lab.  We've always been excited by the level of engagement we experience in Project Create, and wanted to take this summer to experiment with programming designed specifically for our visitors age five and under. 
Project Create has been experimenting with a variety of themed activities geared for experimentation, exploration and play.  Some activities are designed for explorers to experiment independently, allowing them to experiment over and over.
Here are some of the highlights, and some fun insights we've gained along the way: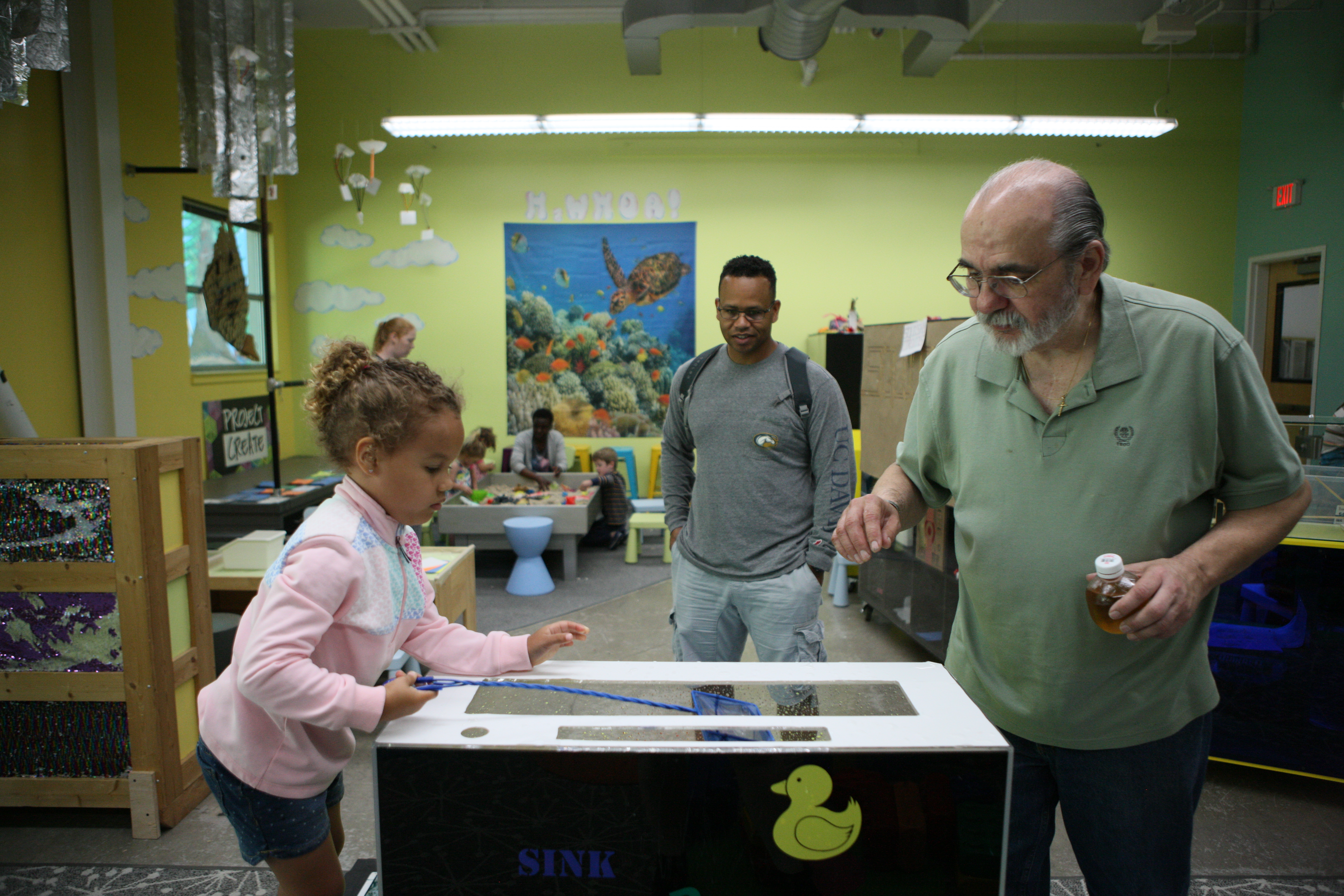 H2Whoa
 One example is our Sink or Float station, where explorers have a variety of objects that they toss in a fish tank to test whether they sink or float.  It was great seeing caregivers asking their explorer to guess what it might do, and if it was a surprise after they discovered the result. We often saw this experiment repeated over and over as a fun way to investigate physics. 
What surprised us during this activity was that we would see explorers finding other objects throughout the discovery lab to test them.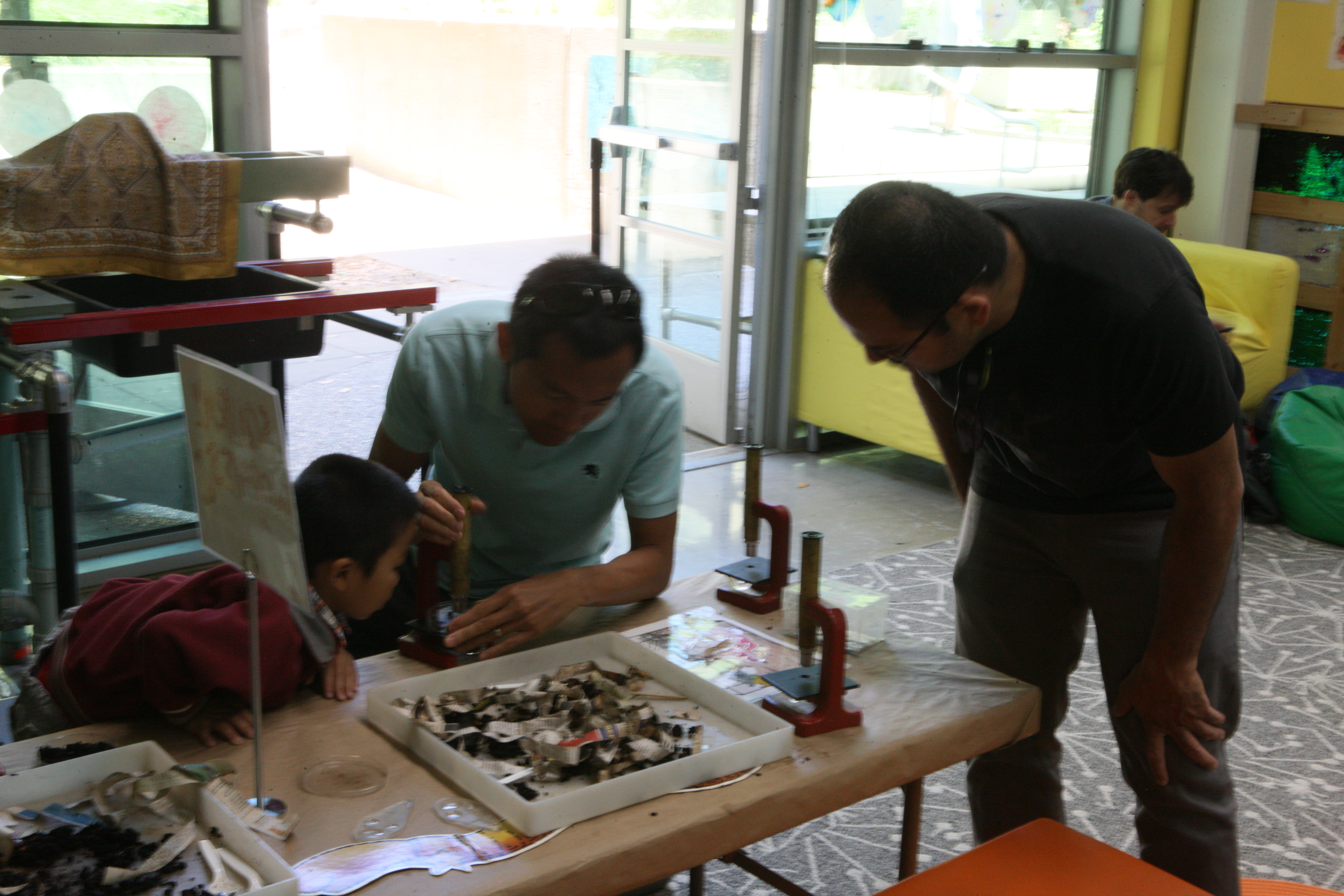 Good Time Garden
Other activities encourage early learners and caregivers to explore together, such as our Squirmy Wormy station during our Good Time Garden activities.  Visitors can explore all the life found in compost. They can dig a little deeper by checking out our compost critters through microscopes. Explorers can observe the different behaviors of our bugs, like the fact that mites love taking rides on worms! Exploring together helps us ask questions about the world around us, and why we see certain behaviors in nature.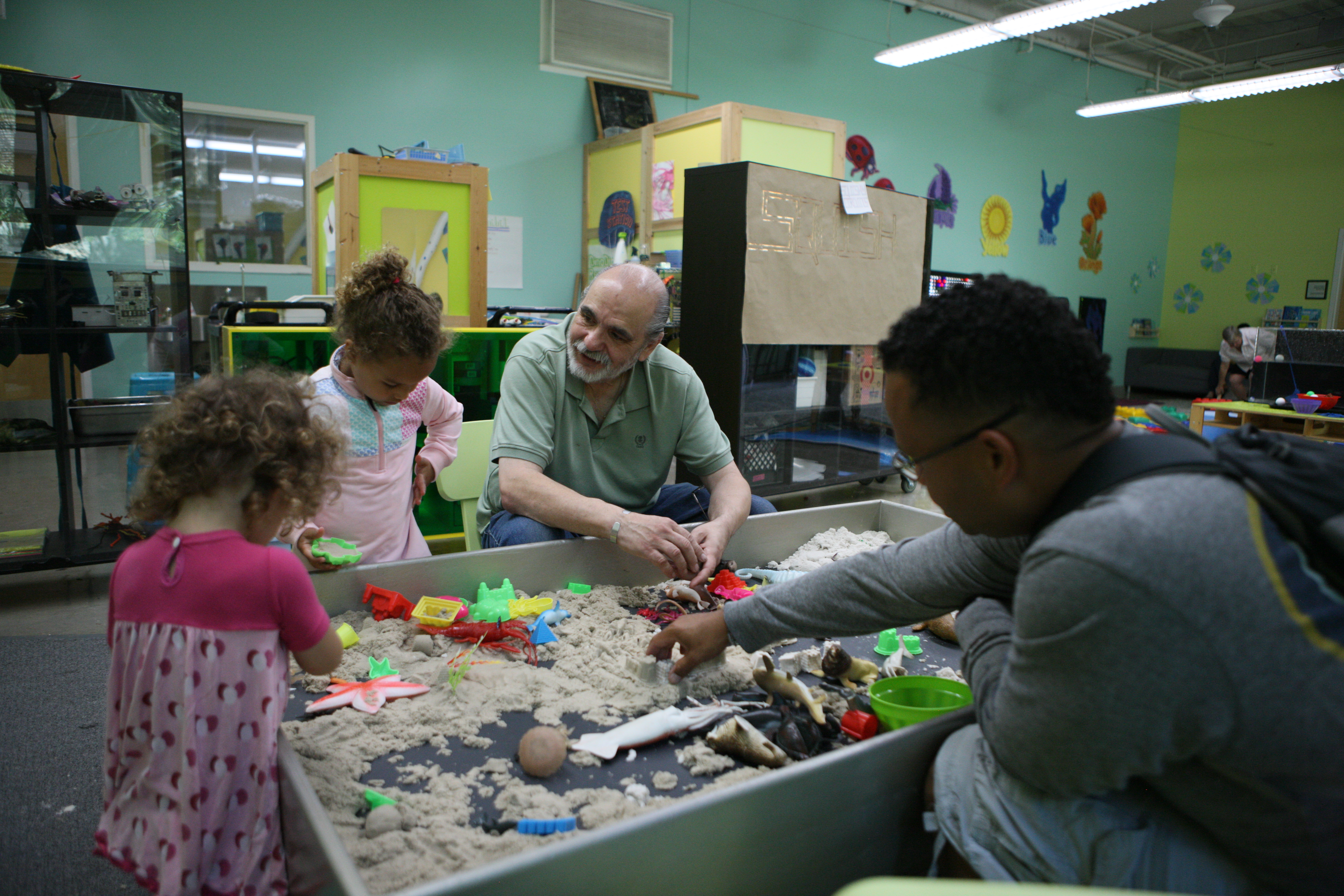 Kinetic Sand Table
One of our most popular activities is our kinetic sand table, where our visitors get to play and experiment.  We try to keep the toys on our kinetic sand table in theme with our weekly activities, which means any given week you could get dinosaurs, insects, fruit, ocean animals, or sand castle building supplies.  Our explorers love engaging with our kinetic sand, playing and building. We have seen great care in creating sand castle cities or intricate underwater scenes.
Project Create will continue to experiment and prototype in the Discovery Lab throughout the summer.  Come be part of the fun!