Visit our Space and Science Center, with exhibits, telescopes, a planetarium, and more, in the beautiful Redwoods Regional Park of Oakland.
Center Hours
Wednesday – Sunday
10am – 5pm
Telescope Viewing
Regular Center Hours
Friday and Saturday evenings
Visit our weather station for viewing conditions.
Friday, February 22
Explore today's schedule of events and showtimes.
Location
10000 Skyline Blvd.
Oakland CA 94619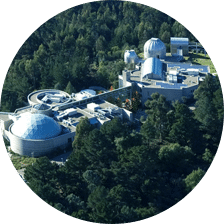 Tinkerfest
April 13
Tinkerfest is a one-day festival that celebrates the creative, curious, and innovative spirit in all of us. Tinkerfest brings together makers, artists, and tinkerers to showcase their work while inviting attendees of all ages to join in DIY fun. Join us for our 3rd annual Tinkerfest!
Learn More

Science on Saturdays
Biomolecular Action Movies
February 23 @ 2:00 pm - 3:30 pm
In Partnership with Lawrence Livermore National Laboratory, join Matthias Frank and Megan Shelby to learn about flash imaging with X-ray lasers. High school students get free admission and a t-shirt for attending the program.
Learn More
The mission of Chabot Space & Science Center is to be a place for students of all ages to learn and be inspired about the Universe and our Planet Earth.