ASTRA ROCKET DEBUT
Chabot at Large / Isabel Lopez / July 25, 2023

Chabot Space & Science Center Announces the Donation of an Astra Rocket 3 to the Center!
We are excited to announce the groundbreaking installation of an Astra Rocket to the Center! The decommissioned series 3 Astra rocket, Launch Vehicle 0012, will reside in Chabot's rotunda for visitors to observe and experience upon entering the Center. Not only is the rocket an astonishing sight to see, but it is also the first rocket of its kind to be viewable outside of Astra's rocket factory. 
About Astra
This groundbreaking installation was made possible by the generous donation from Astra Space, LLC. Astra is a launch services and space products provider based in Alameda, California. Astra's mission is to improve Life on Earth from Space ® by creating a healthier and more connected planet. Today, Astra offers one of the lowest cost-per-launch dedicated orbital launch services of any operational launch provider in the world, and one of the industry's first flight-proven electric propulsion systems for satellites, Astra Spacecraft Engine™.
Series 3 Astra Rocket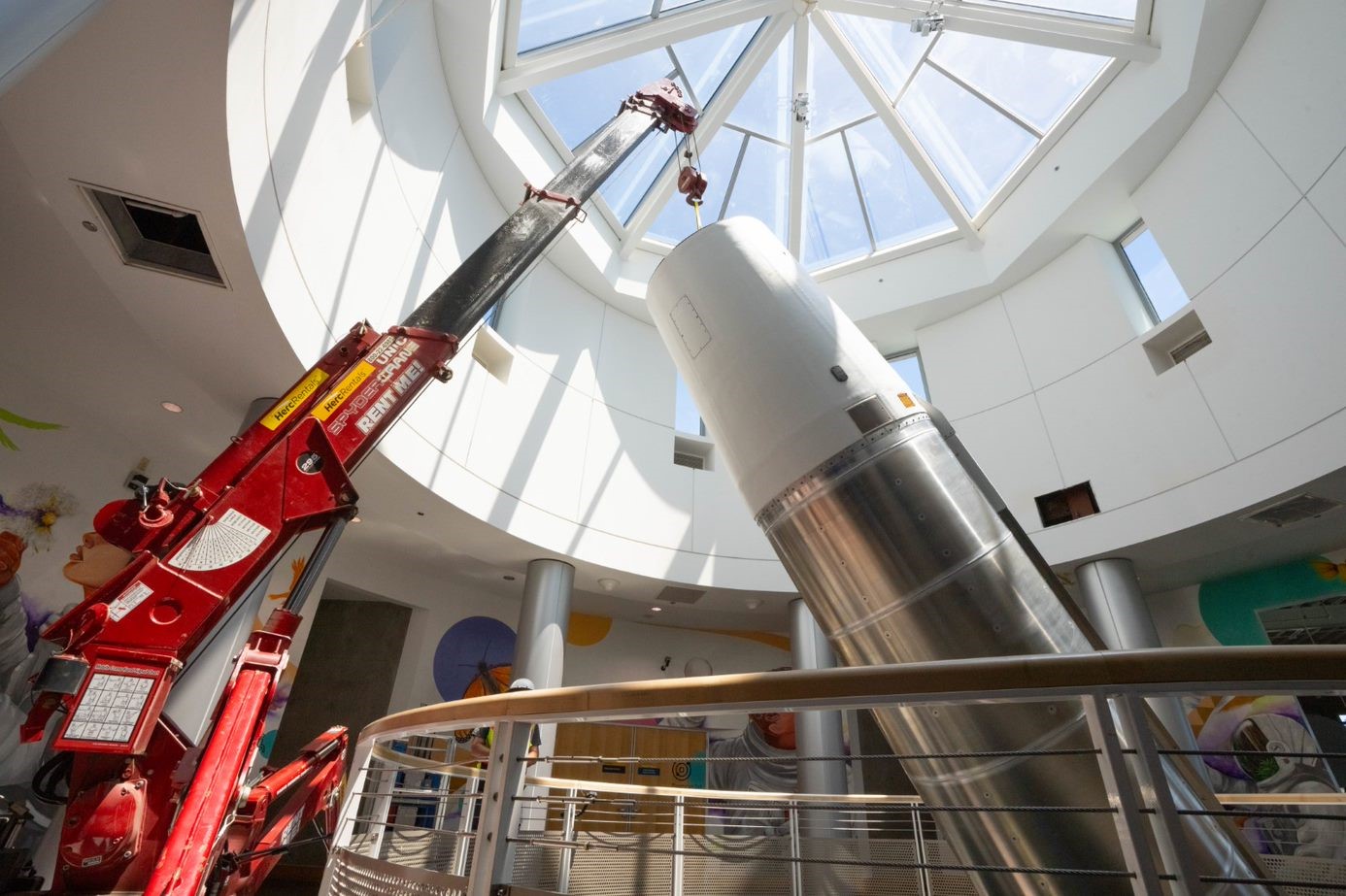 Launch Vehicle 0012 (LV-0012) was built in approximately 4 weeks as part of Astra's Rocket 3 vehicle series in the Spring of 2022 in Alameda, CA. This iteration of the series operated from August of 2021 through June of 2022. Rocket 3 achieved multiple missions, successfully delivering 22 satellites to orbit. Astra' rockets are unique in their small size and in the record-breaking speed with which they moved from concept to launch to reaching orbit-just five years after the company was founded.