An Evening Cruise into the Virgo Cluster
January 19 @ 7:00 pm

-

8:00 pm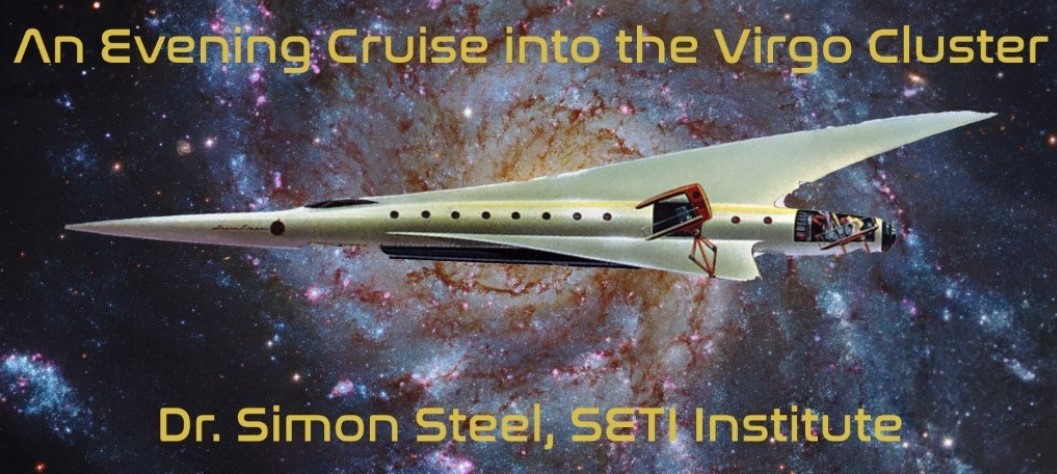 Fasten your seat belts – this is going to be a bumpy ride!
Tuesday, January 19
7-8 p.m.
Free, Watch on Facebook and YouTube 
In 2020, we took a cruise to the center of the Milky Way.  In 2021, we leave the comfort of our home galaxy and head to the Times Square of the Universe – the Virgo Cluster.  Along the way, we will visit a whole zoo of different galaxies, the biggest star factory in the cosmos and nature's answer to the Death Star.   
About Dr. Simon Steel 
Dr. Simon Steel continues to moonlight as a galactic cruise director, but during the day serves as Director of Education and Public Outreach at the SETI Institute in Mountain View, California.  As an astronomer he studied distant galaxies, but spends more time these days thinking about aliens and the search for life in the Universe. 
Your Support Matters
Your support fuels exciting STEM programs like these. While this event is free, please consider making a donation to make fun learning opportunities available for our community. Our institution hosts and maintains the largest observatory complex free for public viewing in the Western United States.