Women in STEAM in Space
March 23 @ 10:00 am

-

3:00 pm
Women in STEAM in Space Day
Saturday, March 23rd
10:00am-4:00pm
Included with admission to the Center
A whole day all about women who are doing incredible work in STEAM careers in space! Join us for hands-on activities, a panel discussion from a diverse group of women from NASA and SETI to talk about the work they do and their career path. Engage with engineers, biologists, artists, and people in other fields that surprisingly link with space missions. It takes more than just rocket scientists to be part of space missions. Bring your questions and curiosity.
Women in STEAM in Space Panel
Hosted by Margaret Race
2pm-3:30pm
Megadome Theater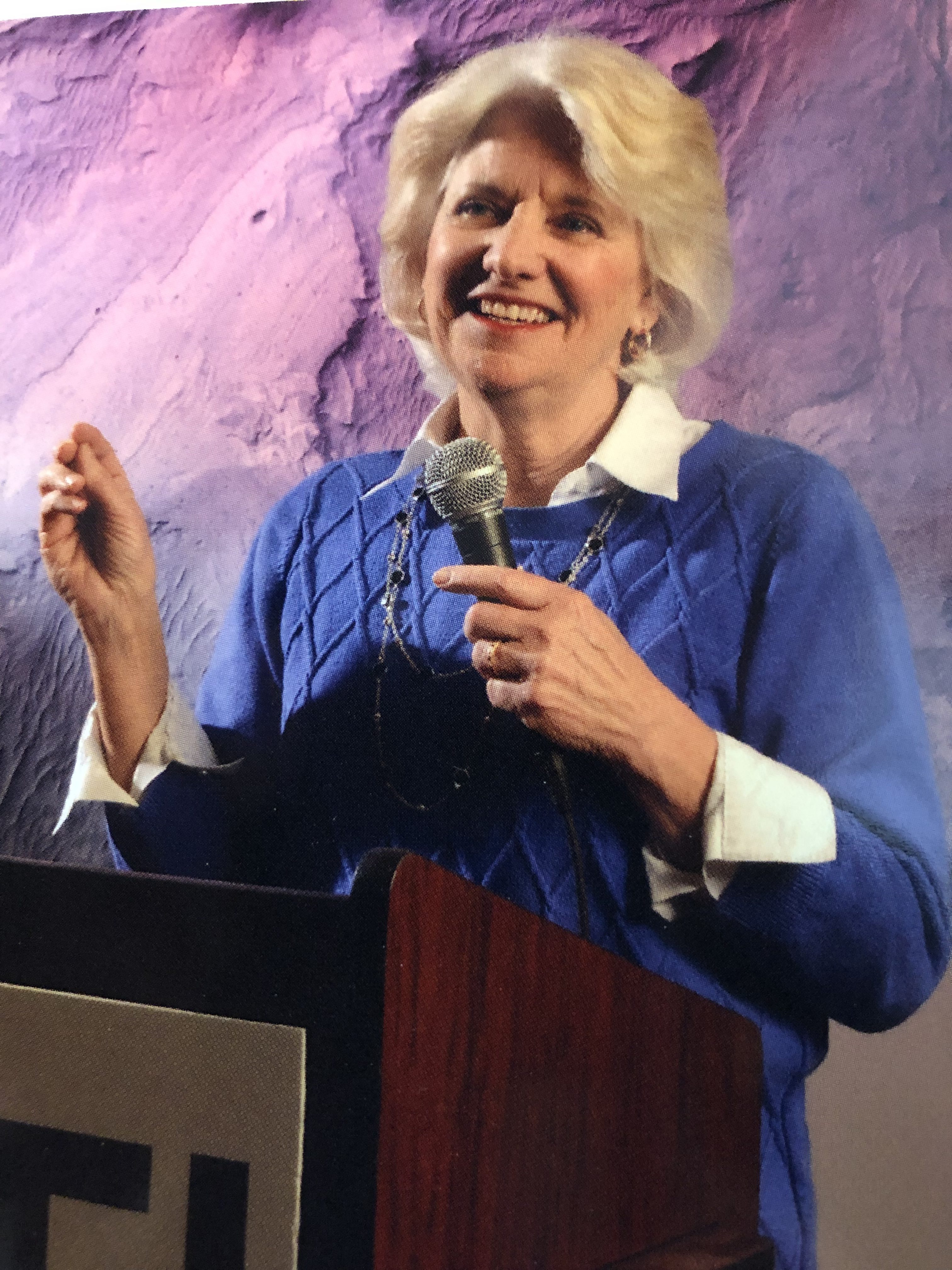 Margaret Race
Dr. Margaret Race is a scientist who works with NASA and SETI Institute focusing on Astrobiology, searches for ET life, and science policy issues associated with space exploration missions and new technologies.  Her specialty is in Planetary Protection—how to plan robotic and human missions in ways that avoid harmful contamination of both the Earth and other planets.
(Believe it or not, she started out as a competitive swimmer who later studied marine biology and worked with EPA.  She   did her doctoral research at UC Berkeley studying mud-snails that were brought to San Francisco Bay on the Transcontinental Railroad!)
Margaret grew up in Boston, received her BA and MS degrees from the University of Pennsylvania, and her Ph.D. in Ecology from UC Berkeley.  After a postdoc at Woods Hole Oceanographic Institution, she taught and did environmental research at both Stanford (Human Biology Program) and UC Berkeley (College of Natural Resources)—and later joined NASA to work on planetary protection, astrobiology, and science policy issues.
https://www.seti.org/our-scientists/margaret-race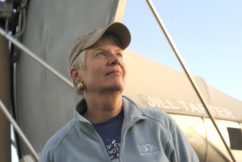 Jill Tarter
Jill Tarter is the Emeritus Chair for SETI Research at the SETI Institute in Mountain View, California and serves as a member of the Board of Trustees for that institution. Tarter received her Bachelor of Engineering Physics Degree with Distinction from Cornell University and her Master's Degree and a Ph.D. in Astronomy from the University of California, Berkeley. She has spent the majority of her professional career attempting to answer the old human question "Are we alone?" by searching for evidence of technological civilizations beyond Earth. She served as Project Scientist for NASA's SETI program, the High Resolution Microwave Survey and has conducted numerous observational programs at radio observatories worldwide. She is a Fellow of the AAAS, the California Academy of Sciences, and the Explorers Club, she was named one of the Time 100 Most Influential People in the World in 2004, and one of the Time 25 in Space in 2012, received a TED prize in 2009, two public service awards from NASA, multiple awards for communicating science to the public, and has been honored as a woman in technology. She was the 2014 Jansky Lecturer, and received a Genius Award from Liberty Science Center in 2015. She served as President of the California Academy of Sciences 2015-16. Asteroid 74824 Tarter (1999 TJ16) has been named in her honor. In 2018 she was recognized with the Maria Mitchell Women in Science Award and the Sir Arthur Clarke Innovator's Award. Since the termination of funding for NASA's SETI program in 1993, she has served in a leadership role to design and build the Allen Telescope Array and to secure private funding to continue the exploratory science of SETI. Many people are now familiar with her work as portrayed by Jodie Foster in the movie Contact. Her biography Making Contact was written by Sarah Scoles and published in 2017.
www.seti.org/users/jill-tarter
books.google.com/books/about/Making_Contact_Jill_Tarter_and_the_Searc.html?id=HTIpDwAAQBAJ&printsec=frontcover&source=kp_read_button#v=onepage&q&f=false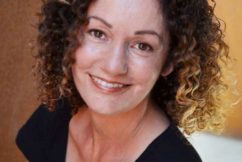 Lisa Rosenberg
Lisa Rosenberg is the author of A Different Physics, winner of the 2017 Red Mountain Press Poetry Prize. Lisa holds degrees in physics and creative writing, and served as the 2017-2018 Poet Laureate of San Mateo County, California. A former Wallace Stegner Fellow in Poetry at Stanford University, she worked as an engineer in the space program, founded a technology marketing consulting practice, and flew as a private pilot. Lisa has a keen interest in the commonality between arts and sciences, and in accessibly framing that territory for exploration in many contexts. Her poetry appears in The Threepenny Review, POETRY, Witness, Southwest Review, The POETRY Anthology: 1912-2002, and elsewhere. She has a craft essay forthcoming in The WAVES Anthology of Women's Voices, about her years in the military-industrial complex. www.lisarosenberg.com.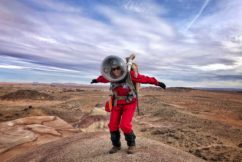 Julia DeMarines
Julia DeMarines is an Astrobiologist and science educator. She teaches at the Chabot Space & Science Center and with the international group of scientists/educators called the Ad Astra Academy, and is a 2018 National Geographic Teacher Fellow.  She is also a research scientist at Berkeley SETI Research Center and the Blue Marble Space Institute of Science. She holds a Masters degree in Space Studies from the International Space University (Strasbourg, France) and a Bachelor's degree in Astronomy from the University of Colorado. Her research focus has been primarily on the subject of remote biosignature detection on exoplanets, the ethics behind messaging extraterrestrial intelligence, and the impact of informal educational activities. She has previously worked at the Denver Museum of Nature & Science, NASA Ames, and NASA Langley, and Fiske Planetarium. In 2018, Julia spent two weeks living and working on "Mars" at the Mars Desert Research Station in Utah, as their Astronomer and Green Hab Operator. Julia also runs her own outreach events called  "Space in Your Face!" – a space variety show involving comedy, cover songs, science demos, which can be enjoyed at the Chabot Space & Science Center.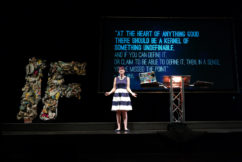 Ariel Waldman
Ariel Waldman sits on the council for NASA Innovative Advanced Concepts, a program that nurtures radical, science-fiction-inspired ideas that could transform future space missions. She is the co-author of a congressionally-requested National Academy of Sciences report on the future of human spaceflight and the author of the book What's It Like in Space?: Stories from Astronauts Who've Been There. Ariel is the founder of Spacehack.org, a directory of ways for anyone to participate in space exploration, and the global director of Science Hack Day, a grassroots endeavor to prototype things with science that is now in over 25 countries. In 2013, Ariel received an honor from the White House for being a Champion of Change in citizen science. In 2018, she led a five-week expedition to Antarctica to explore the microscopic life beneath the ice, filming microbes living within glaciers, under the sea ice, and in subglacial ponds.
Previously, Ariel worked at NASA's CoLab program whose mission was to connect communities inside and outside NASA to collaborate. For the Obama White House, she authored a white paper on Democratized Science Instrumentation that was presented to the Office of Science and Technology Policy. Recently, she built Spaceprob.es, a catalog of the active spacecrafts that freckle our solar system. For her work on Science Hack Day, Ariel has been awarded grants from the Alfred P. Sloan Foundation and the Gordon and Betty Moore Foundation, as well as a fellowship at Institute For The Future.
Ariel is based in San Francisco but loves to travel internationally to speak to a variety of audiences and work on fun projects. She has appeared on Syfyand the Science Channel, as well as keynoted DARPA's 100 Year Starship Symposium and OSCON. Her work with Science Hack Day has taken her to Colombia, China, Kenya, Madagascar, Mexico, Russia and South Africa to help grow budding science enthusiast communities.
As an art school student without a formal science background, Ariel never anticipated that she would one day stumble into a gig at NASA. She grew up in Kansas where she worked at the interactive ad agency, VML, as a digital anthropologist, and attended art school at the Kansas City Art Institute. After her experience at NASA, her mission is now to enlighten others on how anyone can actively contribute to the furthering of science and space exploration in clever new ways.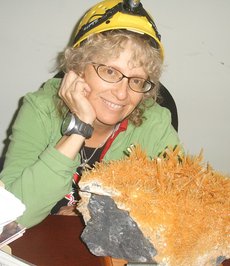 Penelope Boston
Dr. Penny Boston is the Director of NASA's Astrobiology Institute (NAI), at NASAAmes, Moffett Field. She leads the scientific activities of the Institute's member teams and all operational aspects of the organization. Her appointment was effective May 31, 2016.
Penny leads the NAI in fulfilling its mission to perform, support, and catalyze collaborative interdisciplinary astrobiology research; train the next generation of astrobiologists; provide scientific and technical leadership for astrobiology space mission investigations; and develop new information technology approaches for collaborations among widely distributed investigators.
Prior to joining NASA, Penny, in 2002, founded and directed the Cave and Karst Studies Program at New Mexico Tech, Socorro, New Mexico, where she also served as a professor and led their Earth and environmental sciences department as chair. She also served from 2002 to 2016 as associate director of the National Cave and Karst Research Institute, a congressionally mandated institute in Carlsbad, New Mexico. She holds Bachelor of Arts and Master of Science degrees and a Ph.D. from the University of Colorado Boulder.
nai.nasa.gov/directory/boston-penelope/
Pre-purchase your tickets for Women in STEAM in Space Day here: