Getting Married at Chabot: An Event Managers Perspective
Chabot at Large / Mary Catherine Frantz / April 19, 2019
It's wedding season, and Chabot is absolutely swirling with celestial romance!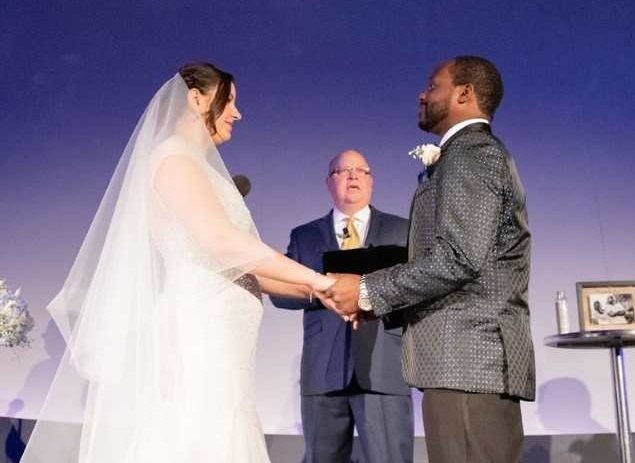 No one knows that better than Event Sales Manager, Amy Wray. While you can usually find her perfecting others' events, she recently put on a white dress and tied the knot at Chabot!
"As an Event Manager, it was such an insightful experience to step into the shoes of a bride here and have that Chabot magic as part of my own wedding," Wray said.
The planets aligned when Amy Wray, then Amy Callahan, got engaged last year and knew that getting married under the stars in the Planetarium was the perfect fit for her and her guests. Having planned dozens of weddings here every year, she knows all the ins and outs of putting together a beautiful and customized ceremony and reception on both sides.
"Even after looking at other places, we knew we had to go with Chabot. The Center has so much personality while also being flexible to our needs," Wray said.
The couple has always had a love for science fiction. Literally named Amy and Sheldon, these Big Bang Theory fans liked that the venue uniquely illustrated their shared interests, while remaining classic and elegant.
"The venue matched our interests in a way that was exciting, fun and really fit us as a couple," Wray said.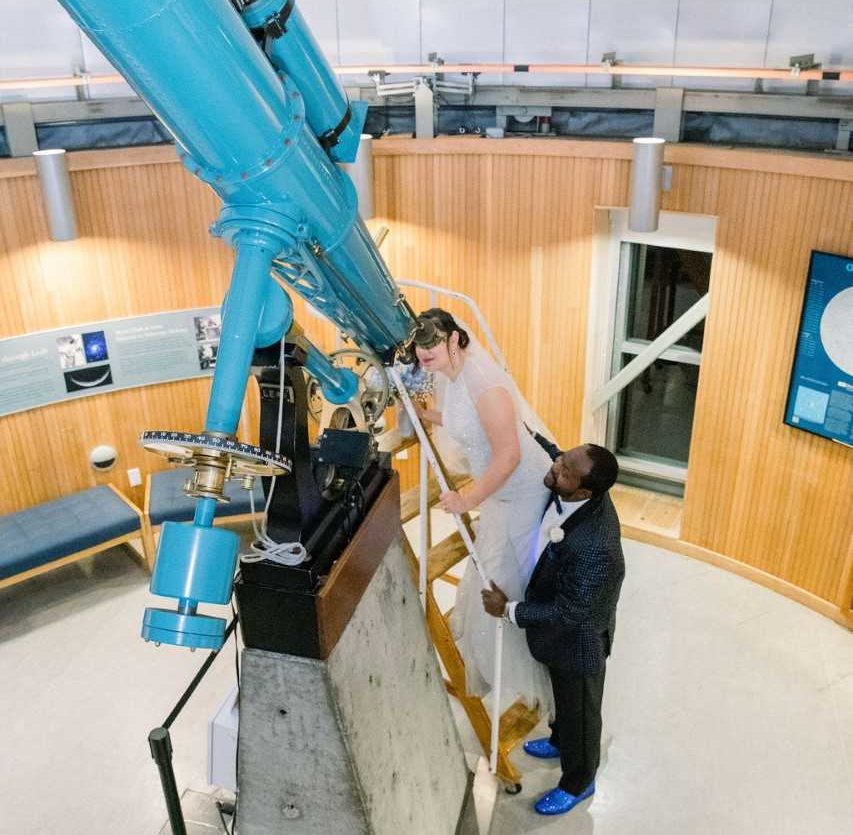 Framed by a rising moon under the glow of our Planetarium, the couple said 'I do' as "Dancing in the Moonlight" played throughout the dome. And afterwards, they took a romantic glimpse at the night sky through our telescopes, a beloved Chabot tradition with all of our newlyweds.
"The way everything came together was absolutely magical. It was an experience we couldn't have had anywhere else," Wray said.
Congratulations to Amy and Sheldon from all of us at Chabot!
---
Chabot offers customized private event options for all occasions.  Whether you're getting married, planning a conference or putting together a party, Chabot is the place to be!