On the Passing of Dr. Mike Reynolds
Chabot at Large / Mary Catherine Frantz / October 18, 2019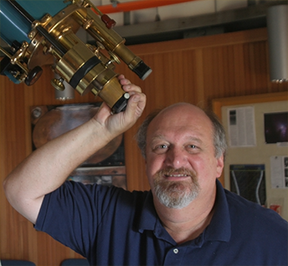 The Chabot community is filled with sadness at the death of our former Executive Director, Dr. Mike Reynolds on October 15, 2019.
Mike Reynolds was a pivotal figure in Chabot history, directing the development of Chabot Space and Science Center from 1991-2002.  He was instrumental in the relocation to the Skyline campus in 2000. Dedicating 40 years of work in astronomy, his leadership is a continued inspiration to our organization, our impact and the scientific community at large.
---
Founding Chair of the New Chabot, the Honorable Richard Spees remembers Dr. Mike Reynolds in words that express the sentiments of the lives he touched at Chabot. 
Dr. Mike Reynolds was one of Oakland's Chabot Space & Science Center's brightest stars. He glowed with enthusiasm for space, science education and teaching everyone about the universe and the earth around us.
Dr. Mike was selected by the Board of Directors of Chabot after a national search to be the first Executive Director of the new Chabot which was building what would become a facility to teach people of all ages about the wonders of space and science.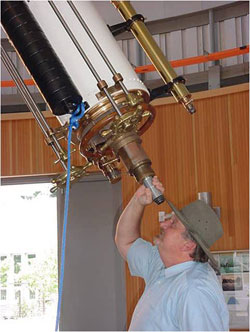 It was a brilliant selection, for Dr. Mike had an ability to translate his vast knowledge of the universe into simple language so that people with little knowledge could understand the most complex facts and theories of the mathematicians and astronomers.
His ebullient enthusiasm for space and science education was both inspiring and contagious. He grasped the vision of Chabot and led the building of our world class facility to inspire and teach about the universe and our place in it. He helped secure major funding by brilliantly describing our vision and mission.
He accomplished much and will be greatly missed by his many friends and family all over the world, and when the space capsules blast off to the distant stars, we'll know that the spirit of our Dr. Mike Reynolds is aboard.
With great respect and honor,
Richard Spees
Founding Chair of the New Chabot