Summer camp created an astronaut in the making
Chabot at Large / Mary Catherine Frantz / May 15, 2019

"Dad, I want to be an astronaut."
Fourth grader Emera always loved science. Her family was looking for a summer camp that would bring science to life and create a lasting impact in her learning.
"We wanted to nurture this passion we saw in her," said her Father, Jake.
At Space Camp, Emera's interest was piqued as she went through the process of designing, building, and testing solutions for traveling to and surviving in space. The activity incorporated creativity into science in a way that was hands-on and engaging. She was excited by the opportunity to experiment, learning a lot in the process.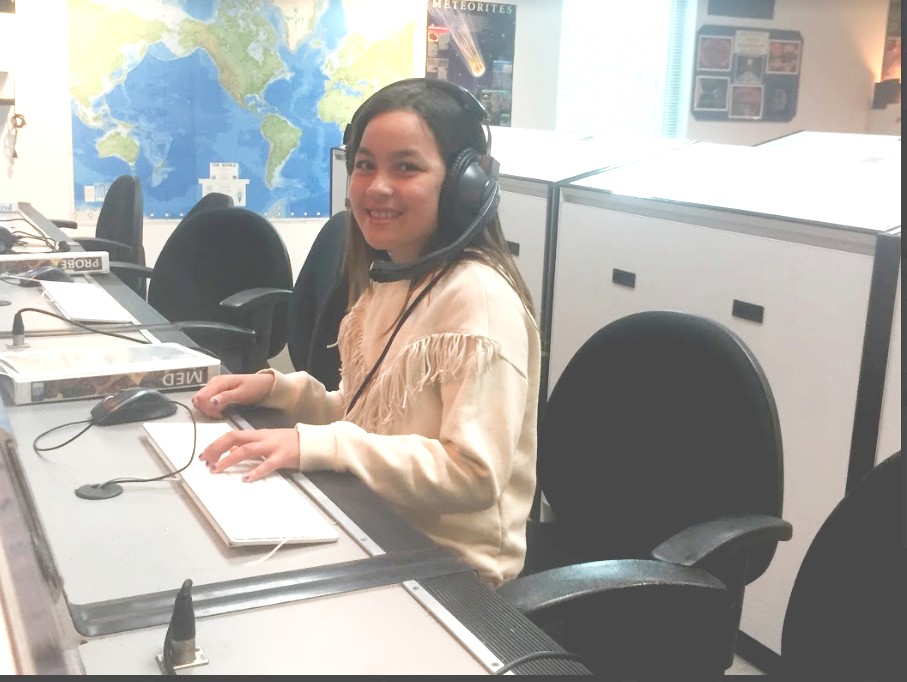 "You start out with this vision of what you're going to do," Emera said, "But as you go through the process and experiment, things change. Part of the fun was trying and trying again to see what worked and what didn't."
Her favorite memory of the summer was actually sitting in Mission Control and coordinating simulated missions to space. She learned through doing, not reading, what astronauts do in space, which made all the difference.
"I really felt like an astronaut and something clicked: there are people who do this in real life, and I want to be one them," Emera said.
A week of hands-on activities at Space Camp changed everything for Emera. While she had wanted to be a teacher for the longest time, Emera came home determined to become an astronaut after day two.
"She came home and you could just tell she was excited about something. When she said she wanted to be an astronaut, it was almost like a declaration. And we were immediately on board," said Jake.
After Summer Camp, Emera was increasingly engaged in STEM learning. As she started up in school during the fall, Emera made unique connections between her discoveries at camp and what she learned in the classroom. It had a lasting impact on how she looked at science class.
"Camp made me curious because they let me figure out answers for myself, and I feel like there's always something new to learn out there," Emera said.
Emera is excited to return to camp this year. She'll be carrying this love of experimentation into Camp Create, where campers will use real tools to create wearable tech!
"Every time I go to camp, I know I'm going to learn something new. I can't wait to see what's coming up this summer!" Emera said.
Their family keeps coming back to Chabot for new one-of-a-kind experiences. Camp incorporates all the best features of Chabot – campers get to explore in science labs, exhibits spaces, the planetarium and the outdoors in Redwood Regional Park.
"The facilities and resources at Chabot are unbeatable. This camp creates educational opportunities that we couldn't get anywhere else," said Jake.
---
Give your child an entire week of unforgettable learning at Explorers Camp. Our exciting week-long camps create innovative, creative, and confident problem-solvers through immersive, hands-on science experiences. The first session of the summer starts June 17 and continues through July 26.