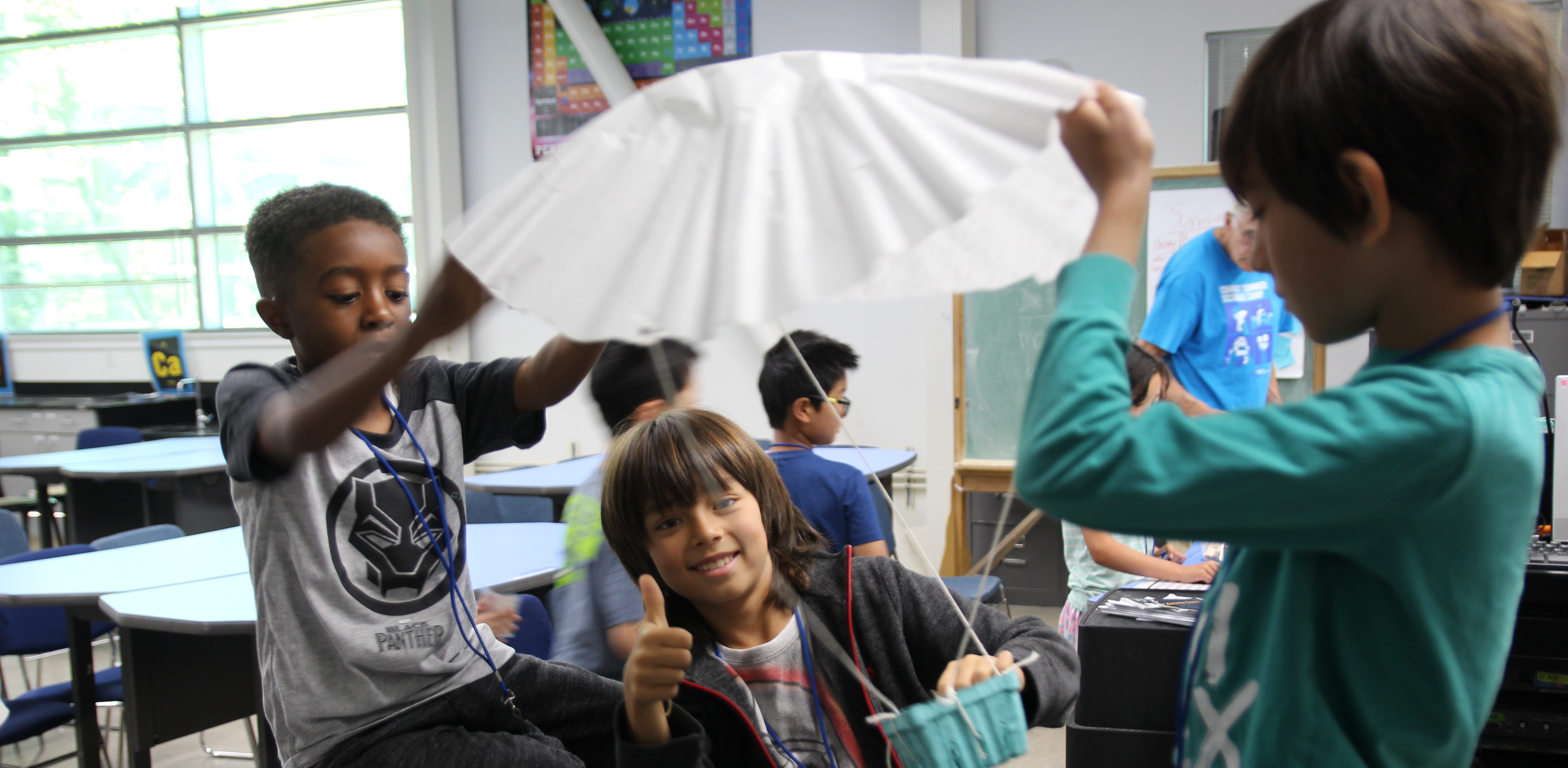 We have many exciting field trip options with interactive content for every grade level. As part of each field trip, your students will explore our self-guided exhibits ( including our Project Create maker space), historic telescopes, live science demonstrations and floor activities, and watch a planetarium show in our dome theater. We also offer inquiry-based, NGSS-aligned workshops, live science shows, and simulated space missions in our Challenger Learning Center .
We offer three field trip packages: Museum Visit, Workshop Package, Challenger Mission. Field trips take place on Wednesdays, Thursdays, and Fridays from September 19, 2019 to May 29, 2020. A typical day lasts from 9:30 AM – 1:45 PM.
For additional questions about field trips, please contact our Education Programs Coordinator at SchoolVisit@chabotspace.org or (510) 336-7381.
Exhibits +  Show
Bring your group for a full day of science exploration! A Museum Visit includes admission to all of our self-guided exhibits, floor activities, telescopes, one planetarium show, and one live science show. This package is available for all grade levels PreK-12!
Exhibits +Show + Workshop
Enhance your visit with a private workshop for your class. Each educator-led workshop is 60-minutes long, with content designed to be hands-on and interactive. Our workshops complement the science learning happening in your classroom and connect with the Next Generation Science Standards (NGSS).
Exhibits + Show + Mission
Our 2 ½ hour simulated space mission is available for grades 5-12. Students will experience living and working in a realistic spacecraft and an accurately provisioned mission control room. Working as one team, they have to solve critical challenges to successfully complete their mission objectives.