Member Lounge
5-10pm
Hauben Room
A relaxed space for members to enjoy tea and rotating activities.

East Bay Regional Parks Activity Table
6-10pm
Rotunda
The East Bay Regional Park District is a system of beautiful parklands and trails in Alameda and Contra Costa counties to the east of San Francisco. The system comprises nearly 125,000 acres in 73 parks, including over 1,250 miles of trails. We acquire, manage, and preserve natural and cultural resources for all to enjoy now and into the future. Our parks are ideal for healthful recreation and environmental education. We invite you to enjoy hiking, biking, picnicking, horseback riding, camping, fishing, boating, golfing, and nature study in our parks.
DJ Dance Party!
6-10pm
Courtyard
Join the DJ for a giant dance party for all humankind!
Zeiss Astronomy Presentation: The Sky Tonight
6:30pm & 7:15pm
Planetarium
Explore the cosmos as a Chabot Astronomer leads you through the galaxy using a Zeiss Universarium Mark VIII Star Projector. This recently restored Zeiss projector uses advanced fiber-optics to project stars with astonishing clarity.
Humans in the Grand Scheme of the Natural World talk by Camie Bontaites, PhD
6:45pm
Megadome Theater
Camie will trace the history of the ways in which humans (in the Western world) have seen themselves in the grand scheme of "the Natural World," how these ideas came to be, and have changed over time. She will look at how the vocabulary we've used about ourselves has shaped these ideas and assumptions and tell some surprising stories about interesting characters, and add the funny tidbits from her research. Bio: Camie Bontaites, PhD is Creative Content Producer at the Chabot Space & Science Center.
Night Hikes through the Redwoods
7pm & 8pm
Sign up in Rotunda
Naturalists from the East Bay Regional Parks will lead two night hikes through the Redwoods right next door to Chabot! Each hike will be mild and on flat ground. Each hike duration is 30 minutes. Flashlights will be provided. Not accessible by wheelchair or stroller.
Each hike has a 30 person capacity and advanced sign up is required. Sign-ups will begin onsite at Chabot at 6pm with admission to First Friday.
Mossby's Magic Carpet Handbook Presentation with author Ilona Bray
6:45pm & 8:15pm
Hauben Room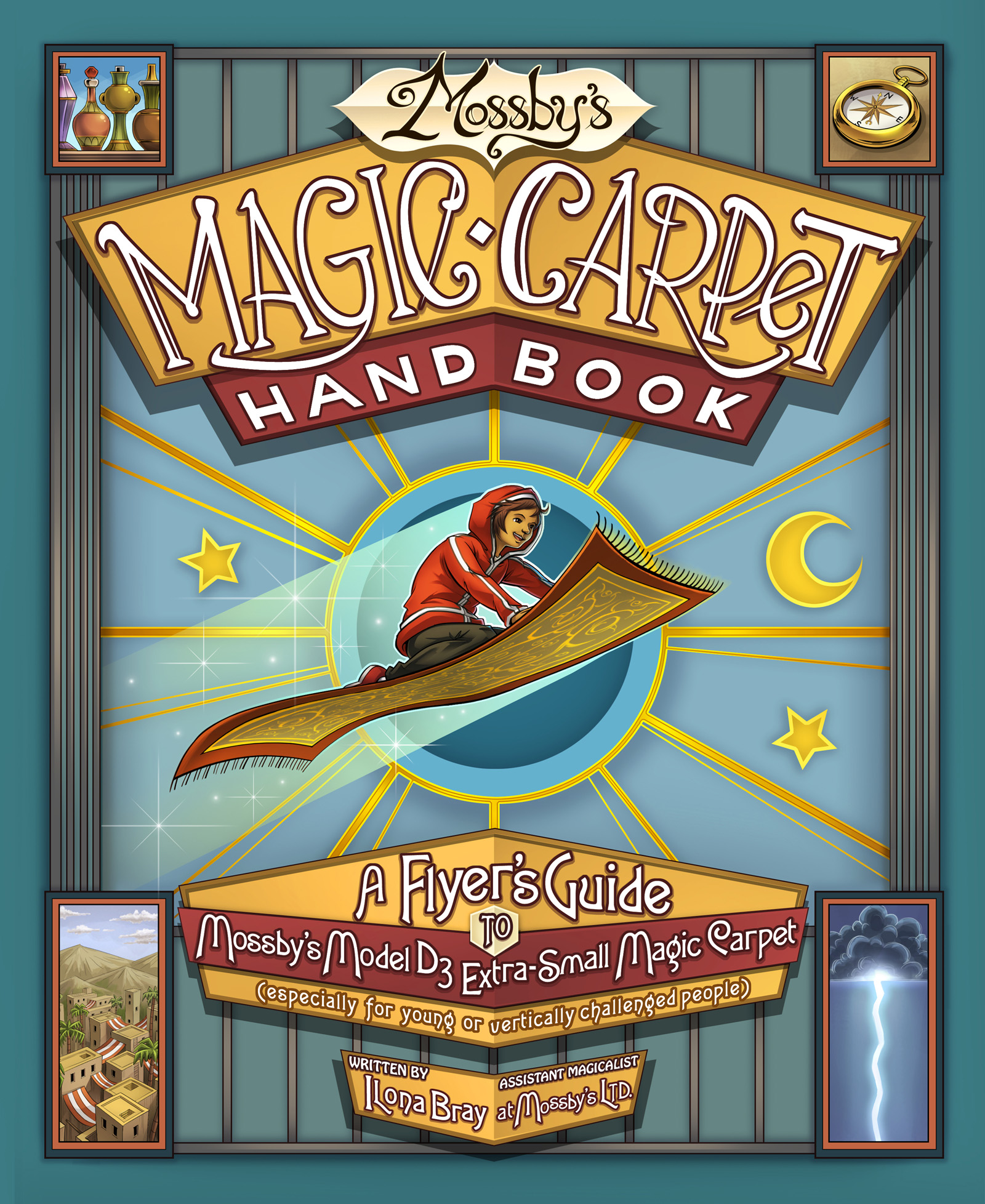 Explore the World on a Magic Carpet! (Or at least learn how you would.) Join Bay Area author Ilona Bray for informative, often hilarious science demonstrations based on MOSSBY'S MAGIC CARPET HANDBOOK (2017, The Innovation Press).
This faux factory manual packs a creative mix of fact and fantasy regarding everything a new magic-carpet owner should know about flight principles, wilderness survival, and more. In this First Friday event, audience members will learn what happens if you fall off a flying carpet (and how not to let G-forces make you fall), why high altitude weirdly affects things like, uh, flatulence, and how to navigate from high up.
Ideal for ages 7 and up. Books will be available for purchase and signing. Magic carpet not included
When not appearing in her blue-wigged role as a magic carpet factory worker, Ilona writes other children's stories and how-to books about law and other dry subjects. Her travels have taken her to China, Japan, Guatemala, the Baltics, Turkey, England, Scandinavia, and more.
Telescope Makers Workshop
7:30-10pm
Chemistry/Physics Lab
Open to all ages, the Telescope Makers' Workshop is an all-volunteer group committed to helping people build their own telescopes. Drop in to see what they are up to.
NASA Missions: Earth Observations Talk by Vincent Ambrosia
8pm
Megadome Theater
Do you know that the one of the most recognized logos in the world is the NASA logo? Billions of people around the planet recognize the agency's exploration mission, our studies of the solar system and it's planets, and the stars. They know that man first stepped foot on a celestial body, the Moon, 50 years ago!! But how many people know that NASA also studies our home planet? If you think about it, we have to know what processes shape and allow life on our home planet, so we can understand the development of potential life (or livability) on other planets!! One of the most enduring images in mankind's history is the view of Earthrise, our "blue marble" rising above the lunar surface, taken from lunar orbit by astronaut William Anders, on December 24, 1968, during the Apollo 8 mission.
During this exciting talk, we will highlight NASA observations and science discoveries of our home planet through the lens of a number of Earth-orbiting satellite sensors. Those sensors are used not only for scientific discovery, but also to support every day application uses by all of us, such as the study of hurricane development, wildfire observations, crop and vegetation health, air quality, climate changes, ice retreat, urban expansion, and other topics. By the end of the night, you will hopefully come to a greater appreciation for our home planet, and NASA's role in understanding the dynamics of the ebb and flow of life on Earth through our Earth observations.
Bio: Vince Ambrosia is a Senior Research Scientist / Adjunct Faculty Member at California State University – Monterey Bay, and the NASA Applied Science Associate Program Manager for Wildfire at NASA HQ, responsible for management of a portfolio of projects related to Earth Observations in support of wildland fire management. He currently supports the Group on Earth Observations (GEO) Global Wildfire Information System (GWIS) initiative as the NASA Wildland fire community representative, and since 2003, co-chairs the NASA / USFS Tactical Fire Remote Sensing Advisory Committee (TFRSAC). He has received numerous awards, including the 2009 NASA Outstanding Public Service Medal for supporting emergency wildfire observations with UAS / sensors; the 2009 Federal Laboratory Consortium for Technology Transfer, Interagency Partnership Award for improving national wildfire observations; and the 1999 ASPRS Best Remote Sensing Paper Award in Photogrammetric Engineering & Remote Sensing (PE&RS) for his article entitled: ""An Integration of Remote Sensing, GIS, and Information Distribution for Wildfire Detection and Management". In 2019, he also received the  journal Remote Sensing's award for best peer reviewed article in the journal's 10-year history, entitled: "Considerations for the Use of Unmanned Aircraft Systems in Remote Sensing and Scientific Research".
Confronting the Climate Crisis: Technology, Policy, and Actions Talk by Thomas E. McKone, PhD, Citizens Climate Lobby
8:30pm
Galileo Room
We are seeing unprecedented climate events and natural disasters around the world with most having links to disruptions of climate systems that have been stable through most of human history. We are all becoming too familiar with bomb cyclones, massive forest fires, hurricanes, draughts, coastal and inland flooding, heat waves etc. Climate and health scientists break the climate crisis down to three outcomes: mitigation, adaptation, and suffering. In the next several decades, it is likely that we will experience all three of these outcomes. How much of each depends on how much we invest in mitigation and adaptation. In this presentation I will engage the audience in three issues. First we will briefly review climate disruption and its impacts on environmental systems, human health, and the economy. Next, we will look at the potentially good news that resides in the rapid development of energy-efficiency, renewable-energy, and carbon-removal technologies as tools to mitigate climate change. Then, we will consider political efforts to confront climate change with carbon fees, regulations to cap carbon emissions, and broader actions such as the Green New Deal. Finally, we will talk about actions that individuals can take now to reduce greenhouse gas emissions and adapt to existing and future climate disruptions.
Bio: Tom McKone spent 35 years as a University of California researcher and faculty member and is now Professor Emeritus at the UC Berkeley School of Public Health and an advisor to the Lawrence Berkeley National Laboratory on sustainable energy systems research. His research career focused on the health and environmental impacts of energy, industrial, and agricultural systems. McKone has served on more than a dozen National Academy of Science, Engineering, and Medicine (NASEM) committees and the US EPA Science Advisory Board. He is an active member of Citizens' Climate Lobby.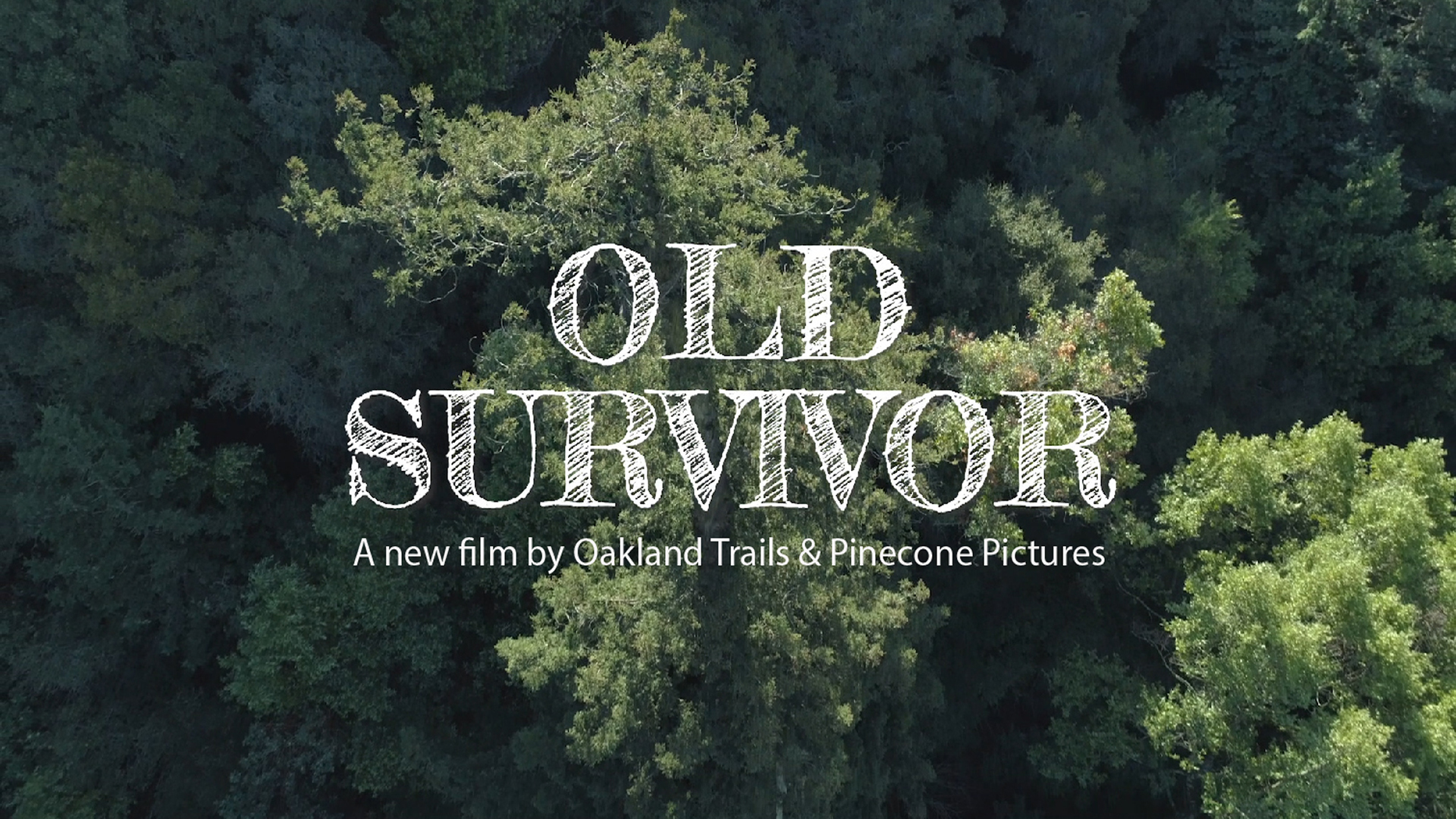 Old Survivor Film Screening
9:15pm
Megadome Theater
In the 1850's, fueled by the California Gold Rush, an ancient redwood forest was drastically logged to help build San Francisco. Yet one old tree was left behind.
This new documentary from Oakland Trails and Pinecone Pictures features "Old Survivor", the only remaining old-growth redwood in the East Bay hills, and tells the story of Oakland's resilient, ecologically amazing, and now protected redwood forest.
Featuring Save the Redwoods League, the East Bay Regional Park District, and City of Oakland parklands, the film promotes outdoor recreation and open space networks, encourages stewardship, celebrates local history, and educates the viewer about redwood forest ecology. Learn more at OaklandTrails.org/Old-Survivor/
Star Stories
9:30pm
Observation Deck
Come listen to an expert stargazer explain the mythology behind the constellations, stories from the night sky as seen throughout history and look for planets and other clues to help orient you to the night's sky.
Get Tickets