Member Lounge
Time: 5-10pm
Location: Hauben Room
A relaxed space for members to enjoy tea and rotating activities.
DJ Dance Party!
Time: 6-10pm
Location: Courtyard
Join the DJ for a giant dance party for all humankind!
Light & Video Games with The MADE
Time: 6-10pm
Location: Galileo Room
Located right in the heart of downtown historic Oakland, The Museum of Art and Digital Entertainment (The MADE) is the world's only fully-playable, non-profit video game museum. We're dedicated to the preservation of video game history through education, and have over 5,300 playable games, spanning decades of gaming systems. We host multiple free game education classes for kids as well as game tournaments, developer co-working days, cosplay comedy nights, and other social functions. The MADE is the only museum that educates, involves, and immerses players of every age in the history of gaming. Find out more about the museum by visiting TheMADE.org.
Bike Lights with MonkeyLectric
Time: 6-10pm
Location: Going the Distance Exhibit
All of us here at MonkeyLectric love riding our bikes. We developed the Monkey Light to make riding at night just as fun as the day, and to share our good cheer with those around us. The first thing you notice when you ride around town with a Monkey Light is how many smiles you get. Just remember to smile back!
Monkey Light is the world leader in bike wheel lights. Our products are the brightest and most durable on the market, providing 360 degree visibility for commuter cyclists. Each model includes color and theme choices for everyone – from bright safety colors to amazing disco party effects. Safety has never been this much fun! All lights are IP67 waterproof, designed for daily use in all weather conditions.
The Monkey Light isn't just a fun, practical bike light. It's also a cutting edge digital art platform featuring generative and parameterizing techniques. Each Monkey Light product includes a curated set of graphics featuring contributions from several artists. Our style brings back the 8-bit arcade and early "demo-scene" computer graphics. What does all that mean? It means that Monkey Light graphics are unique, fun and creative and you won't get bored of them!
Zeiss Astronomy Presentation: The Sky Tonight
Times: 6:30pm & 7:15pm
Location: Planetarium
Explore the cosmos as a Chabot Astronomer leads you through the galaxy using a Zeiss Universarium Mark VIII Star Projector. This recently restored Zeiss projector uses advanced fiber-optics to project stars with astonishing clarity.
We Love the Light: A Presentation by Astrophysicist and Artist, Nia Imara
Time: 7pm
Location: Megadome
Light is the messenger of the universe. Long before the invention of telescopes, our ancestors could look up into the sky to contemplate the patterns and mysteries of the cosmos. From the phases of the moon to the changes in the seasons, from rainbows to eclipses of the sun, light makes it possible for each of us to explore and understand nature. Today, astronomers use cutting-edge technology to take pictures of the universe—planets, exploding stars, galaxies…and even black holes—pictures that allow us to see nature in entirely new ways. Images of stellar nurseries unveil the young light of newborn stars, while the cosmos' most ancient light reveals that the universe is old, dynamic, and vast. Artists, meanwhile, use light and color as practical tools of communication and as metaphors for excavating the heart. Although we are small compared to the cosmos, every individual is precious, and art has the compelling power to evoke community and bring people together.
In We Love the Light, astrophysicist and artist Nia Imara will lead us on a dynamic, light-filled exploration of the universe. She will tell a story of how we live on a small, rocky planet orbiting an ordinary star, which is just one of billions of stars flying around in the Milky Way—which, in turn, is one of countless galaxies that have been speeding away from each other for the past 14 billion years. It is a story about how our relationship to the cosmos and to one another can be understood by standing at the unique vantage point at the crossroads of art and science. It is a story of how light is fundamental to life.
Speaker Bio
Astrophysicist and artist Dr. Nia Imara is best known for her work blurring the boundaries between art and science. Born in Oakland, California, Imara studied astrophysics at UC Berkeley and is currently a research scientist at the Harvard-Smithsonian Center for Astrophysics, where she investigates how stars are born in the Milky Way and other galaxies throughout the universe. Imara is also a practicing artist whose vibrant paintings reflect her love of light, color, people, and their stories. In 2015, she founded Generation of Oakland: The People's Portrait, a multimedia art project documenting the stories of communities of color in Oakland. And in 2018, she launched the Equity and Inclusion Journal Club at Harvard.
The History of Light Talk by Steve Matthews, Ph.D
Time: 7:30pm
Location: Galileo Room
The discovery of the nature of light, what it is and how fast it travels has had a major impact on our knowledge of how the universe operates.  Light was proven to be a wave at the beginning of the 19th century and shown to be a particle at the beginning of the 20th century.  So which is it?  The understanding of how this can be possible and its effect on science will be discussed.
Steve Matthews received a Ph.D. degree in physics from New York University in 1968 and was then employed at the Lawrence Livermore Laboratory for thirty years as a senior physicist.  His expertise ranged from designing new types of instruments for diagnosing underground nuclear explosions to exploring electron accelerators for use in replacing incinerators to detoxify toxic wastes and other commercial applications.  Steve retired from the lab in 1998 and began a teaching career at Merritt College where he taught physics and astronomy until 2017.  Steve has been a volunteer at CSSC beginning in December 1999, seven months before the Skyline Blvd. facility opened.
Telescope Makers Workshop
Time: 7:30-10pm
Location: Chemistry/Physics Lab
Open to all ages, the Telescope Makers' Workshop is an all-volunteer group committed to helping people build their own telescopes. Drop in to see what they are up to.
Amped Atelier: Tech Couture Presentation
Time: 8:30-9:15pm
Location: Megadome
Speaker Bio
Amped Atelier is the design studio of Sahrye Cohen and Hal Rodriguez, specializing in tech couture: the melding of historical fashion and couture techniques with modern technology. Amped Atelier designs have been featured on the runways of San Francisco, New York, Calgary, Nashville, and Xiamen.
Remembrance of a Past Future
PLANETARIUM DOME LIGHT & ART INSTALLATION
Times: 8:15pm & 8:45pm
Location: Planetarium
Artist: Andrew Blanton
Remembrance of a Past Future is a work in progress. This 5 min animation is an excerpt discussing our current understanding of a world in flux. The work is a narrative, animated short discussing the loss of utopian ideals and the realization of a future where our species is in parrel, due to excessive consumption of our planet's natural resources.
Andrew Blanton is a percussionist, media artist, and educator. His work is fundamentally transdisciplinary combining classical percussion, new media art, and creative coding to create realtime sonic and visual instruments. Andrew received a bachelors in percussion performance from the University of Denver (2008) where he attended on a partial scholarship studying with John Kenzie and a Master of Fine Art in New Media Art from the University of North Texas(2013) where he attended on a full scholarship studying principally with David Stout and Jenny Vogel. Andrew was the first research fellow in Roger Malina's ArtSciLab at the University of Texas at Dallas and is currently Assistant Professor of Digital Media Art at San José State University in the CADRE media lab.
Andrew has performed and presented his work around the world. His work has been shown in the Google Cultural Lab in Paris, The University of Brasilia, PUC-Rio, OT301 Amsterdam, and McGill University Montreal as a part of the Transplanted Roots Percussion Symposium among many other venues.
His current work focuses on the emergent potential between cross-disciplinary arts and technology, building sound and visual environments through software development, 3D sculptures through 3D printing and CNC routing, 3D environments through Virtual Reality and Augmented Reality, networked mobile development, and building scientifically accurate representations complex data sets as visual and sound compositions. Andrew has advanced expertise in percussion, creative software development, and developing projects in the confluence of art and science.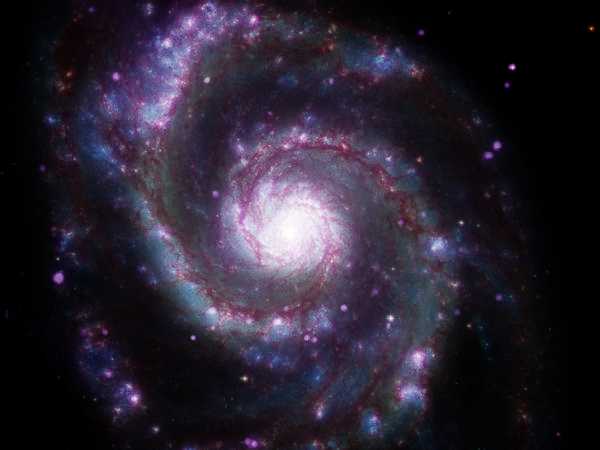 Pink Floyd: Dark Side of the Moon Laser Show
Time: 9:15pm
Location: Planetarium
Based on Pink Floyd's 1973 album about humanitarian, political and philosophical empathy, Dark Side of the Moon is one of the most startling and bizarre laser light shows of all time!
The album that brought the commercial breakthrough to Pink Floyd, Dark Side of the Moon offers a mixture of psychedelic, rock and jazz sounds. Its sonic backdrops and atmospheric soundscapes combined with a unique assortment of sound effects yield an emotional resonance. When accompanied by a diverse and unusual display of laser art, the overall feel is a dramatic and haunting atmosphere.
Light Fashion Show
Time: 9:30pm
Location: Rotunda
See Amped Atelier's light-up designs in action!