My Summer At NASA Ames Research Center
Chabot at Large / Megan Hiller / August 22, 2022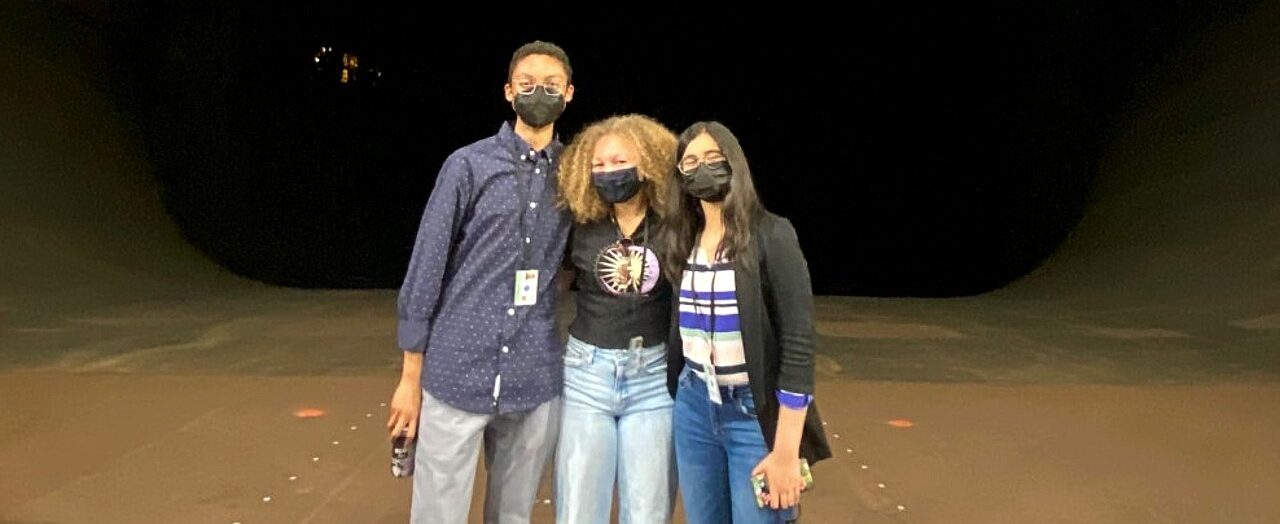 "My passion for space began early in life, and this opportunity is a dream that came early."
-Sage Mosley, Chabot Galaxy Explorer and NASA Aeromechanics Intern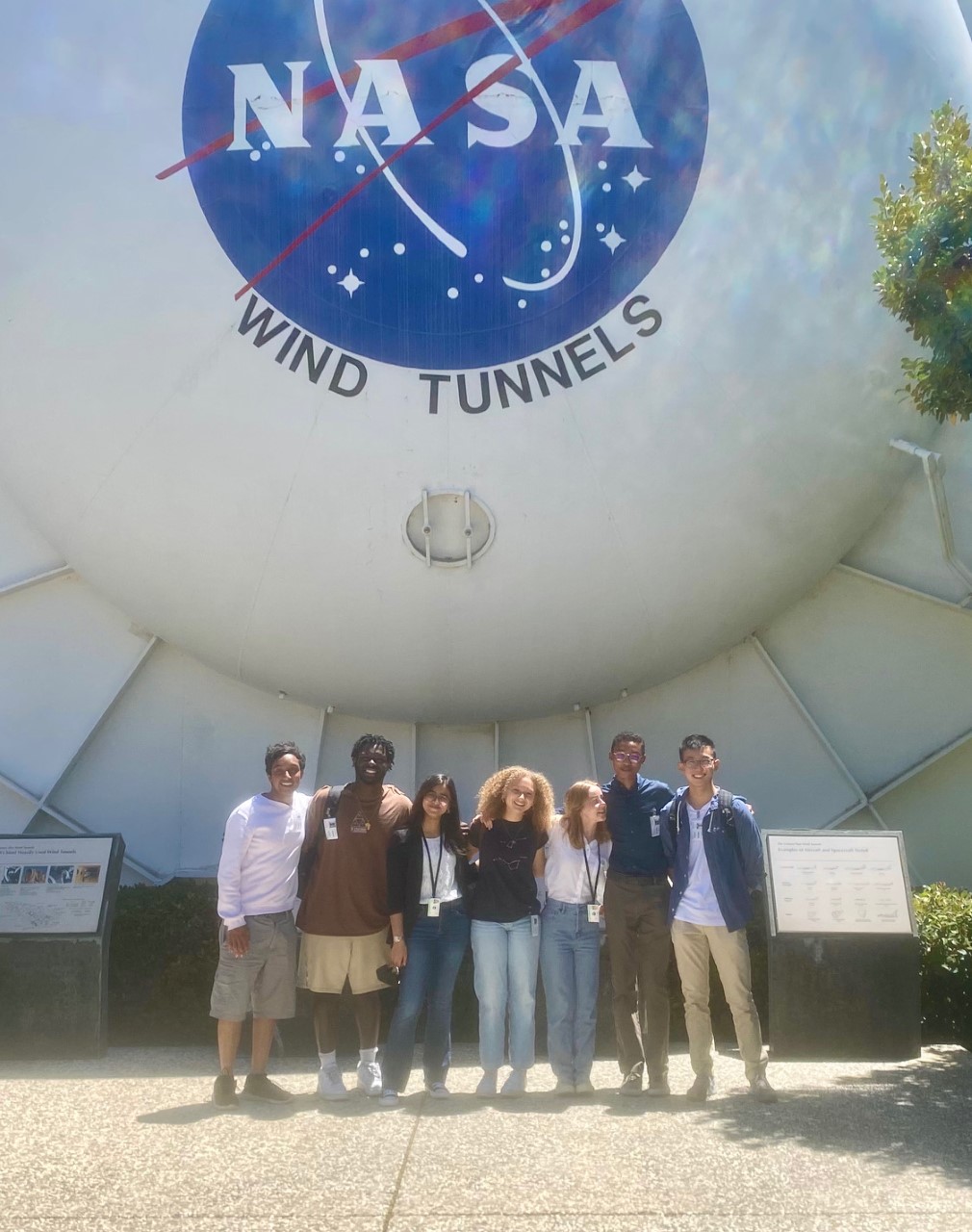 This summer, a cohort of Chabot's Galaxy Explorer high school students are working at NASA's Ames Research Center in Silicon Valley as part of a larger partnership between NASA Ames and Chabot Space & Science Center. These full-time internships place each student in a department for project work and close mentorship by NASA staff. Students were paired with scientists and staff based on their interests and future career pathways.
For 3-year Galaxy Explorer Sage Mosley, the passion for space began at a young age. She began exploring the cosmos with a Planet Project at age nine, continuing on to Space Camp during middle school two summers in a row at the U.S. Space and Rocket Center in Alabama, and interning here at Chabot Space & Science Center, which she started during her first year of high school.
"In 3rd grade, I told my parents I wanted to work for NASA," said Mosley, "Eight years later, I was reading my offer letter to intern at Ames Research Center. I started jumping up and down, and I immediately ran to share the news. My family and friends were beyond proud."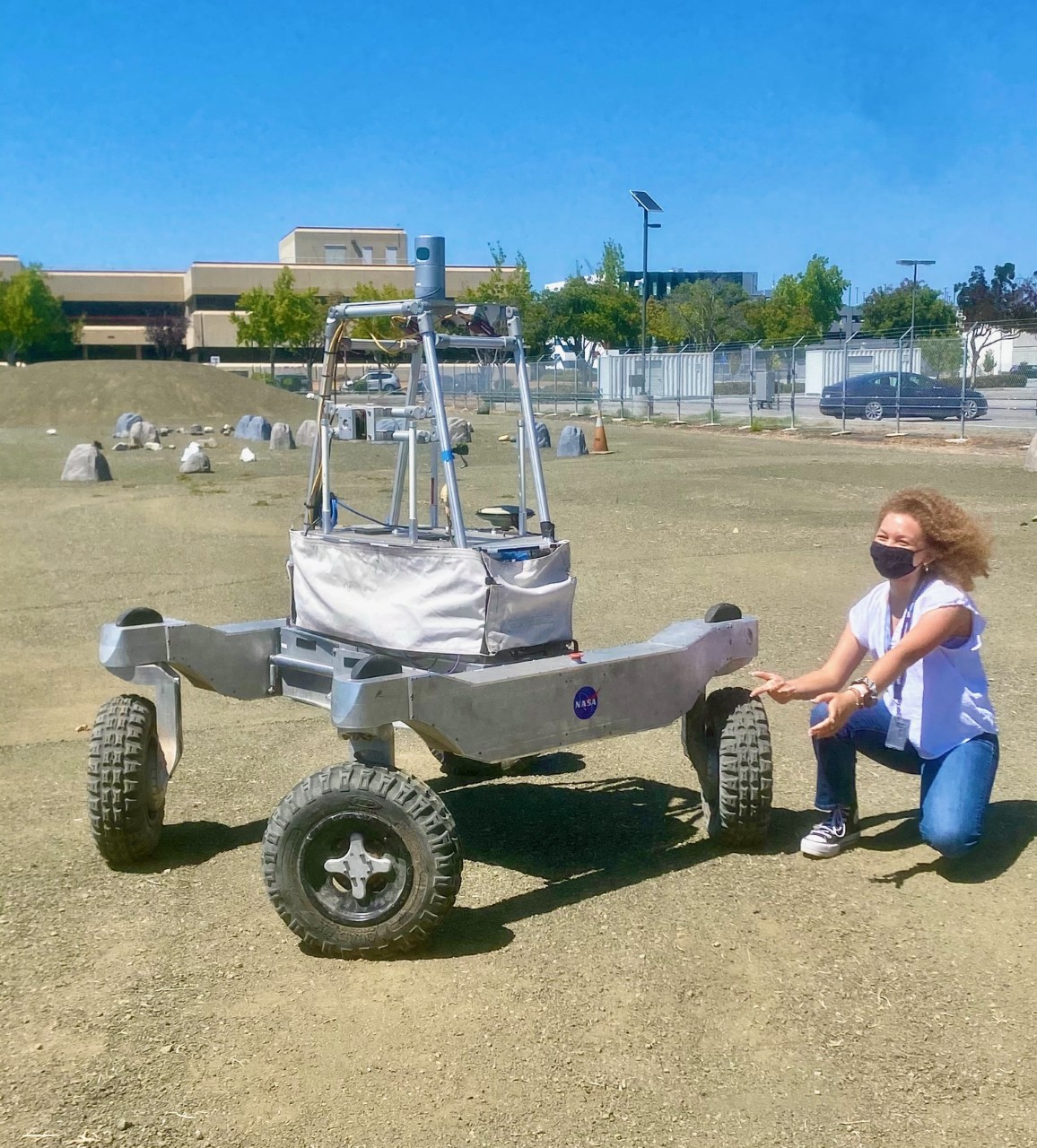 As a high school senior at Piedmont High School, Mosley plans to study Aerospace Engineering after graduation. Ultimately, her goal is to become a NASA astronaut.
"The most exciting thing about the internship is meeting people with the same passions as me. While I was nervous to be the youngest in the room on my first day, I was welcomed into a super friendly environment at Ames. Through my example, I hope to encourage others my age to follow their dreams and keep going until they succeed."
Mosley is one of 8 Galaxy Explorers interning at NASA Ames this summer. The interns are learning directly from mentors in the field, working on projects in supercomputing, data analytics, rotorcraft aeromechanics, lunar missions, public engagement, computer science and STEM engagement.
Meet the Galaxy Explorers at NASA Ames
Maxwell Drati
Supercomputing 
Maxwell Drati is working on two projects in NASA Ames Supercomputing Division. Working with Lead of Engineering Servers & Services (ESS) and Networks Groups Ray Gilstrap, he simulates NASA supercomputing networks to test their capabilities. He is also constructing internal distribution lists for DEIA partners with the center.  
Aditya Iyengar
Data Analytics
Aditya is working to determine trends amongst the presentations on SmallSat missions provided by the Interplanetary Small Satellite Conference (ISSC), Small Satellite Conference (SSC), and CubeSat Developers Workshop (CDW) presentation archives. 

Samina Farheen and Sage Mosley
Rotorcraft Aeromechanics
Samina Farheen and Sage Mosley are working with NASA Ames Chief of Aeromechanics William Warmbrodt on Rotorcraft Aeromechanics. The Aeromechanics Branch has numerous intern projects for aeromechanics technology solutions that will enable the development of vertical flight vehicles, both piloted and uninhabited, providing unlimited mobility in three dimensions for terrestrial and planetary science applications.  
Astha Verma
Astha Verma is working with Senior NASA Aerospace Engineer Ali Luna on "Everyone is going to the moon". The project is working to find out all the different organizations that are planning to reach the Moon. The task of the internship is to catalog the upcoming lunar missions (orbiter, lander, rover, human) and activities.  
Yifi

Wu
Public Engagement
Yifi Wu is working with NASA Ames Public Engagement Lead Cara Dodge and Chabot Space & Science Center Astronomer Ben Burress on cataloging collection objects at the NASA Ames Visitor Center.  Yifi is able to work with some amazing objects, including REAL space suits, and will contribute to ensuring the proper care and stewardship of those priceless objects. 
Phoebe Nicholas
Computer Science
Phoebe Nicholas is working with Computer Scientist J. Benton and Senior Researcher Robert Morris in the Planning and Scheduling Group (PSG) on the Integrated System for Autonomous and Adaptive Caretaking (ISAAC) project. Phoebe's specific role involves learning the basics of Planning Domain Definition Language (PDDL) and using it to develop plans for automated robots such as Astrobee. Phoebe is currently working on a plan to have two robots collaborate and move biological materials from a faulty freezer to one that works. Phoebe says, "While I was initially going to delve into the robotics of Astrobee and do some programming, I ended up working on automated maintenance planning with PDDL instead."
Roman Lee St. Gerard
STEM Engagement
Roman Lee St. Gerard is working with Dean of Students Krisstina Wilmoth and Supervisory Education and Training Specialist Joeletta Patrick as the Office of STEM Engagement Intern.  Roman is collecting, sharing, and highlighting student intern stories and projects from around the Center.  
About the Galaxy Explorers Program
The Galaxy Explorer program provides high school students with an opportunity for hands-on, fun community service work while giving them a chance to develop their job skills, increase their STEM knowledge, and enhance public speaking.
The program is a year round commitment and Galaxy Explorers are required to participate in a minimum of 8 hours of enrichment per month, but many have gone far beyond that.