Now everyone can ring in the New Year without staying up past their bedtime!
Thursday, December 31
11 a.m.-12 p.m.
Virtual Event on Zoom
$20-$50, Members' early registration & discount 
Members Register Now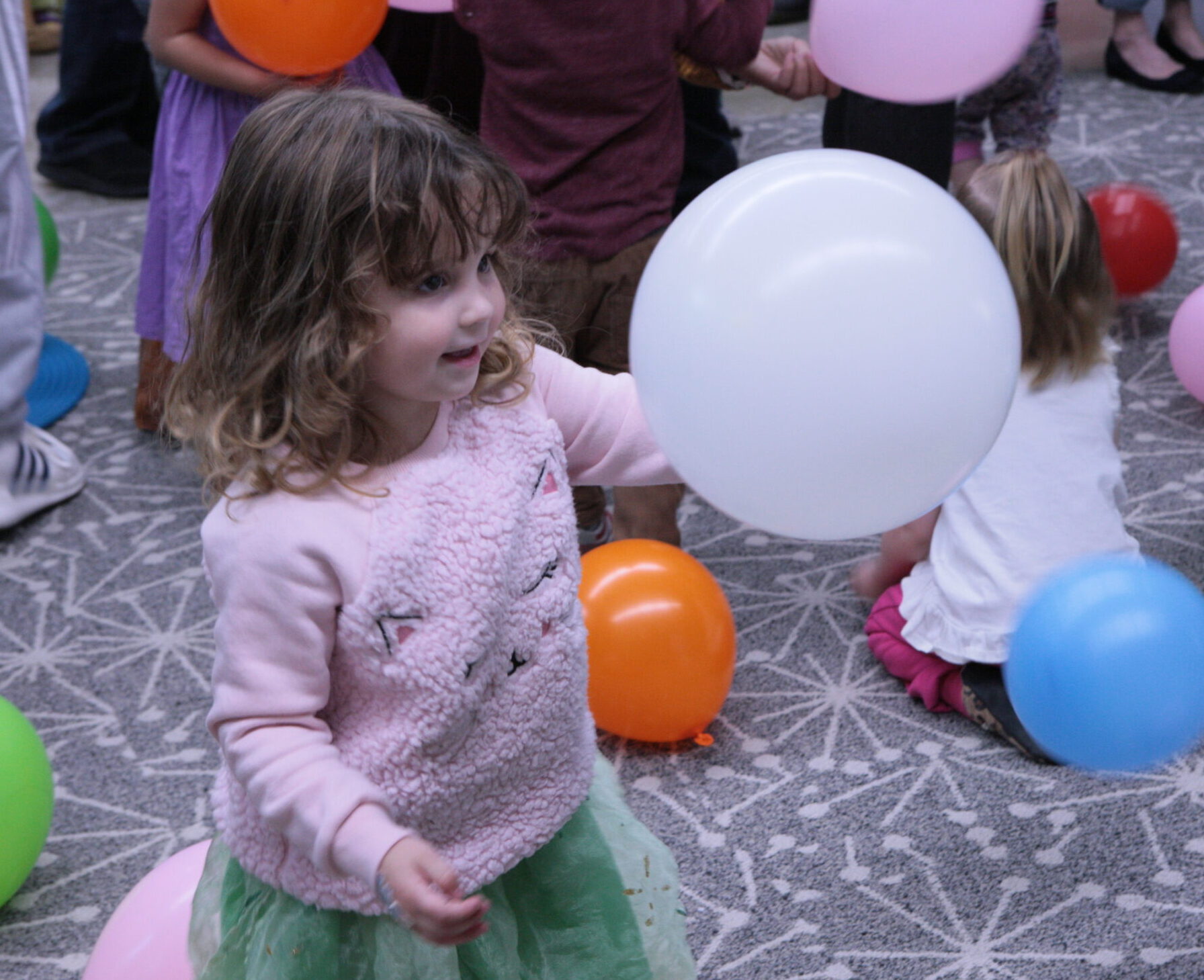 Celebrate strokes of midnight around the world during our Virtual Balloon Drop New Year Celebration! We are ready to start fresh with a new year. We hope you'll join us in looking forward to a poppin' 2021 with hope and optimism!
When it's noon in Oakland, it will be 2021 somewhere on the planet. Ring in the new year without staying up late as we countdown to 2021 at 12 p.m. Continuing a 20-year Bay Area tradition, our party will feature hundreds of colorful, bio-degradable balloons raining down from above!
Attendees will receive a special STEM Kit, filled with supplies for activities we will be doing during the celebration! Join us for exciting hands-on activities led by our Galaxy Explorers and an activity led by the Nano@Stanford and Stanford XLab teams! Activities include materials to make your own catapult, planet models, a magnetic experiment and your very own balloon drop engineering challenge.
We will end the party with a special New Year drink recipe activity for the whole family and a dance party countdown to ring in 2021. This event will be fun for attendees of all ages!
This year, our party will take place via Zoom. To keep our celebration safe and fun, we have decided to continue our tradition virtually. Upon registration, a Zoom event link will be sent you via email upon registration.
Tickets
This event is open for Chabot Members' early registration. General registration opens Tuesday, December 1. Become a Chabot Member to register now.
Members Register Now
Ticket pricing includes:
-Admission to the event
-STEM activity kit with materials for 4 hands-on learning activities during the program
-Fun party items that the whole family will love!
STEM Activity Kits will be mailed to participants. Ticket prices include shipping. Please include your mailing address during check out.
Discounts
Become a Chabot Member for free access to this event
When you join or renew your Chabot membership, you'll receive a complimentary Virtual Balloon Drop New Year's Celebration ticket and STEM Activity Kit. Current Chabot members also receive a discount for this event. Discount is automatically applied with member login at check out.
Share Your Family's New Year Traditions
How does your family celebrate the New Year? Tell us about your New Year's traditions and how they might be different this year. As we discuss New Year's traditions across the globe, we would love to include your family's traditions in our event!
Send us a photo or a few sentences describing your family's traditions! You may email them to jwilliams@chabotspace.org.