Support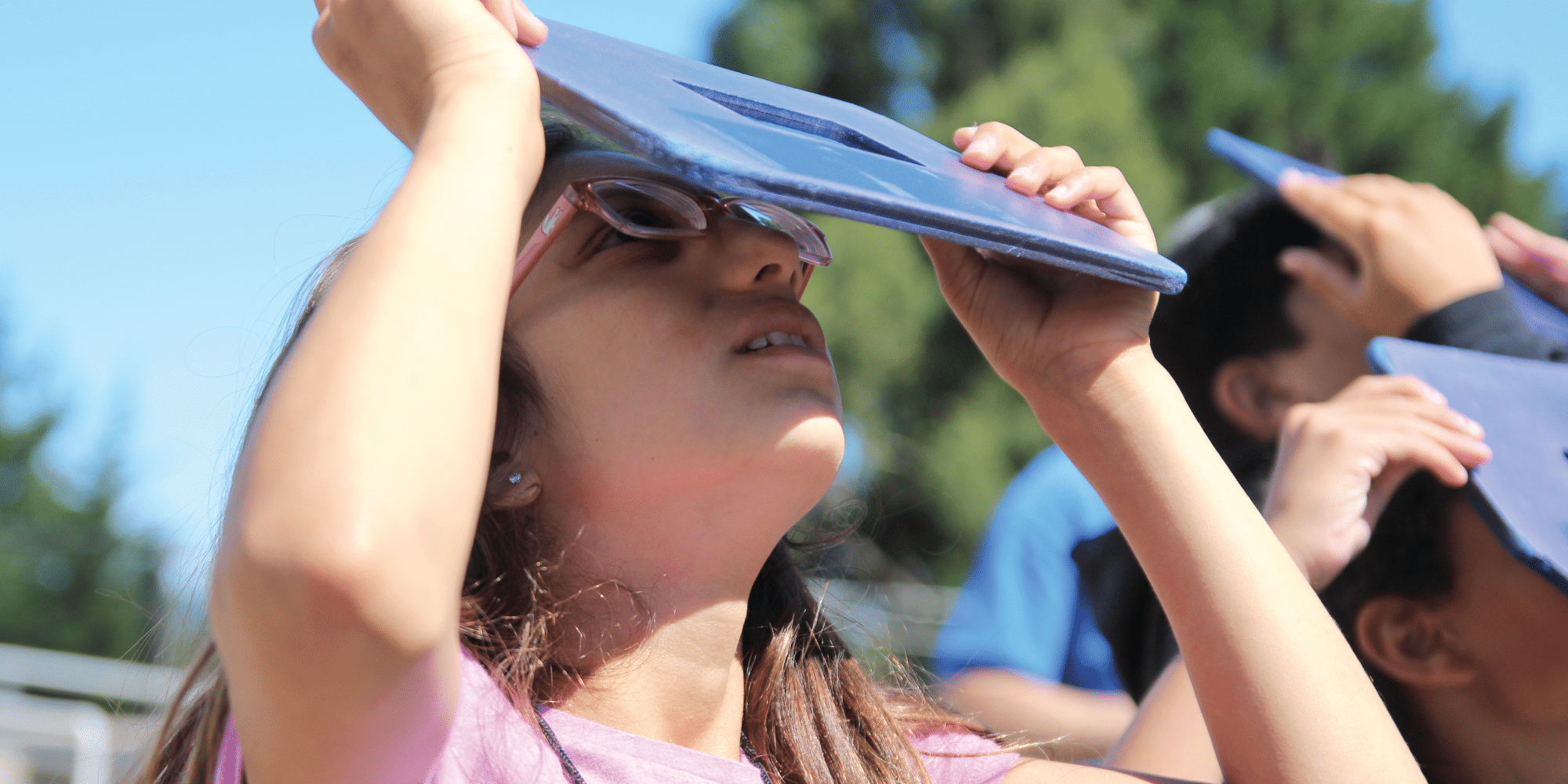 Be a Force for Good
Chabot Space and Science Center's mission is to inspire and educate learners of  all ages about the Universe and Planet Earth.
Our programs align around four key principals of practice:
We affirm that Science is for Everyone
We serve as a community hub for STEAM learning and partnerships
We promote healthy lives, communities and a healthy environment
We nourish the habits of mind, inspiration and skills needed for our 21nd Century workforce
When you contribute to Chabot, you are contributing to 136 years of Bay Area science education and inspiration.
As a not-for-profit science center and observatory,  Chabot relies on generous contributions from you, our community members to fuel our ability to launch and inspire a future generation of scientists and science-literate adults through year-round programs.
Your donations enable Chabot to offer popular STEM-fun events like $5 First Fridays, Tinkerfest and the Future Fridays Speaker series.
Your donations reveal the night skies in our Planetarium shows and out on the Observatory Deck, through our two historic telescopes, "Leah," "Rachel". and research grade "Nellie."
Your generosity touches the lives of Bay Area students and teachers, underwriting the cost of field trips, teacher workshops, camp scholarships and fueling our year-round, programs for middle schoolers and teens.
There are many ways to give
Cash
Give online through our secure server
Give with a credit card by calling our Advancement team at 510 336 7379.
Stocks
Take advantage of appreciated securities without incurring capital gains tax by donating shares.
Real Estate
By donating building or property, you transfer a valuable asset in exchange for powerful tax benefits.
Employer Matching Program
Many employers sponsor matching gift programs and will match any charitable contributions made by their employees. If your company is eligible, request a matching gift form from your employer, and send it completed and signed with your gift. We will do the rest. The impact of your gift to Chabot Space & Science Center may be doubled or possibly tripled! Some companies match gifts made by retirees and/or spouses as well.
IRA:  If you are 70 1/2 and older: You may be able up to donate up to $100,000 in IRA assets to a qualified charitable organization. The IRA charitable rollover is tax-free and not included in a donor's adjusted gross income. If you are interested in making a gift through your IRA, please contact your financial advisor for more information.
Wills & Trusts
Plan a gift to Chabot that will leave a lasting legacy to science education.
Life Insurance
You can make a significant contribution to Chabot Space & Science Center by naming us as a beneficiary on your policy.
Please consider making your tax-deductible gift today. It's easy!   Chabot is a 501(c)(3) so your gifts are deductible to the extent allowable by law.  You also may direct your gift to a specific program or area of the Center, if you wish.

To learn more about opportunities to support Chabot, please contact our Office of Institutional Advancement at 510.336.7379 or email us at development@chabotspace.org.