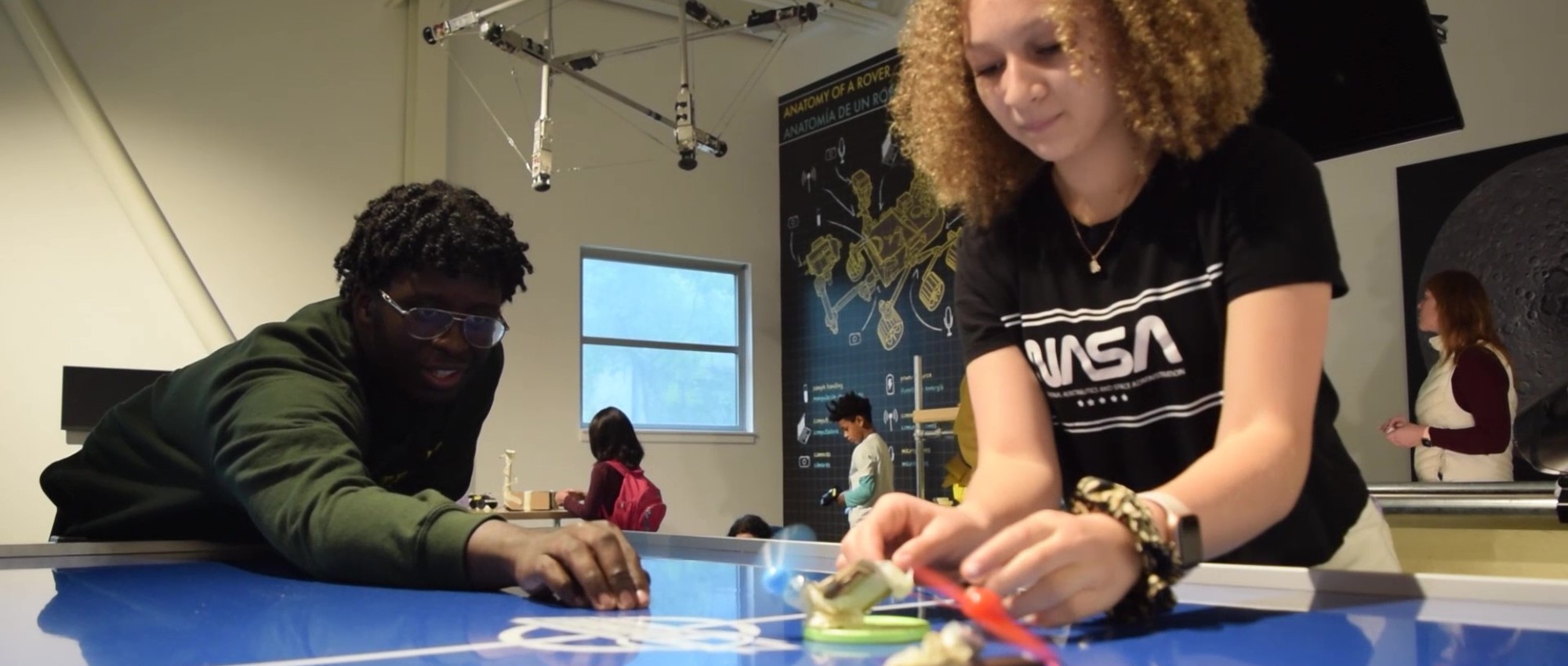 Located in Fremont Bank Studio 1
The NASA Experience is a hands-on exhibition that brings to life the thrilling, challenging and inspiring process of scientific discovery by showcasing the real stories and people at NASA's Ames Research Center. Visitors step into the role of a NASA scientist through embarking on hands-on challenges, exploring more than 30+ objects that showcase Ames' past and future, and getting to know real NASA scientists.
Step Into The Role of A NASA Scientist
Embark On Hands-On Challenges
Design and build rovers, planes and space robots for exploration. Then, test them in extraordinary environments like those at NASA's Ames Research Center. These challenges spark curiosity around the scientific process of engineering!
Explore Pieces of NASA Ames' Story
Get to know NASA's Ames Research Center through the groundbreaking technology that makes discovery possible. Get up close to the cutting-edge technology of historic and future NASA missions. The NASA Experience will feature some of the most fascinating items in space research and exploration, including spacesuits from the Mercury and Gemini missions, experimental heat shield technology, and a fan blade from the world's largest wind tunnel. Many of these items have never been on display to the public!
Connect With NASA Scientists
From artists to engineers, many minds come together to solve problems at NASA. Where could you fit in on the team? Learn more about the roles and collaboration at NASA Ames through interactive learning stations. Interactive stations connect visitors with real scientists, sharing roles and paths to NASA careers.