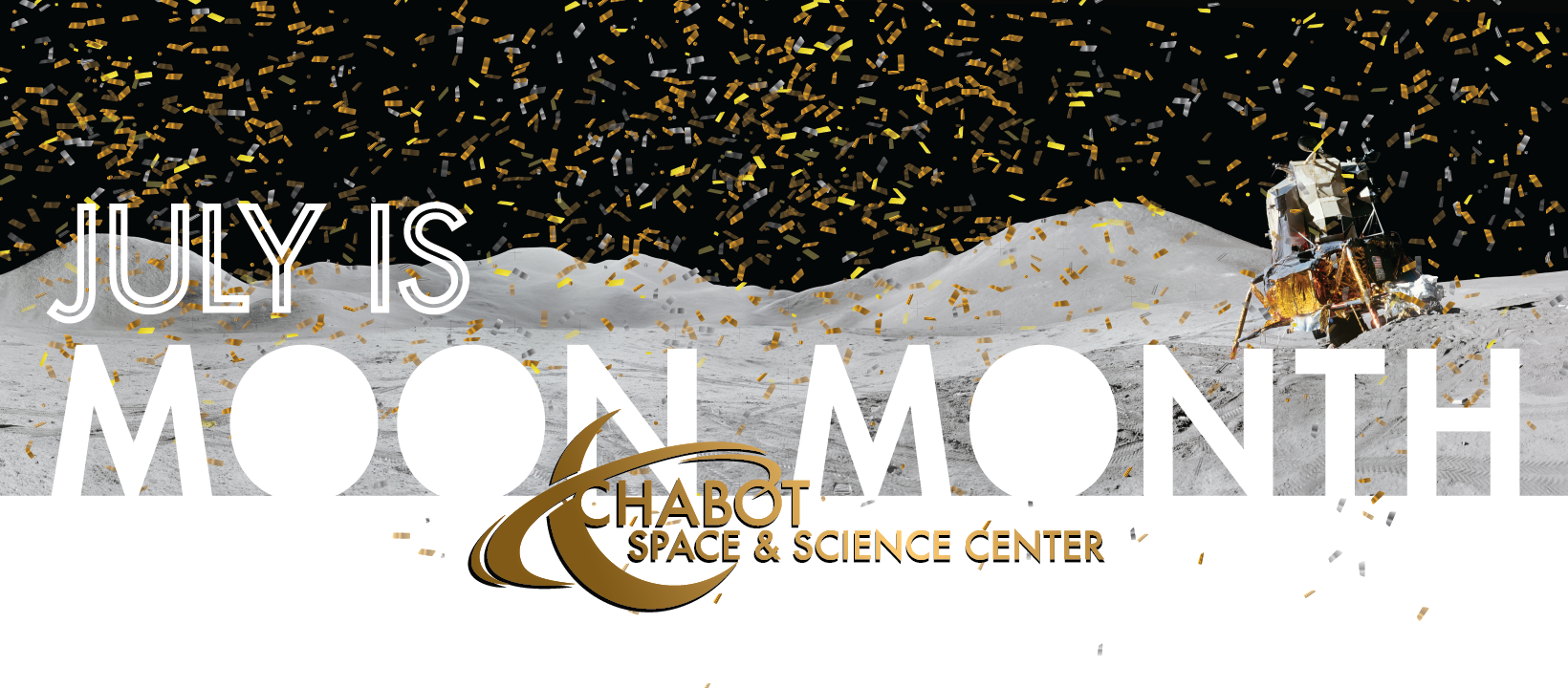 Friday, July 12 7:30 pm – 10:30 pm
Join us for an evening under the stars and learn all about the Moon! Get your chance to walk through our newest exhibit, Luminous Moon- an exhibition of high-resolution lunar images captured by NASA orbiters and from Chabot astronomers.
At 8:30pm, join us for a talk by Astronomer Gerald McKeegan about lunar geography and geology, and the contributions to lunar science that came (and still come) out of the Apollo Missions.
And while you are here, be sure to view the Moon through one of our historic telescopes during our free public viewing hours (weather permitting).
Free!
CELEBRATE THE 50TH ANNIVERSARY OF THE APOLLO MOON LANDING WITH A MONTH OF MOON-THEMED EVENTS THIS JULY.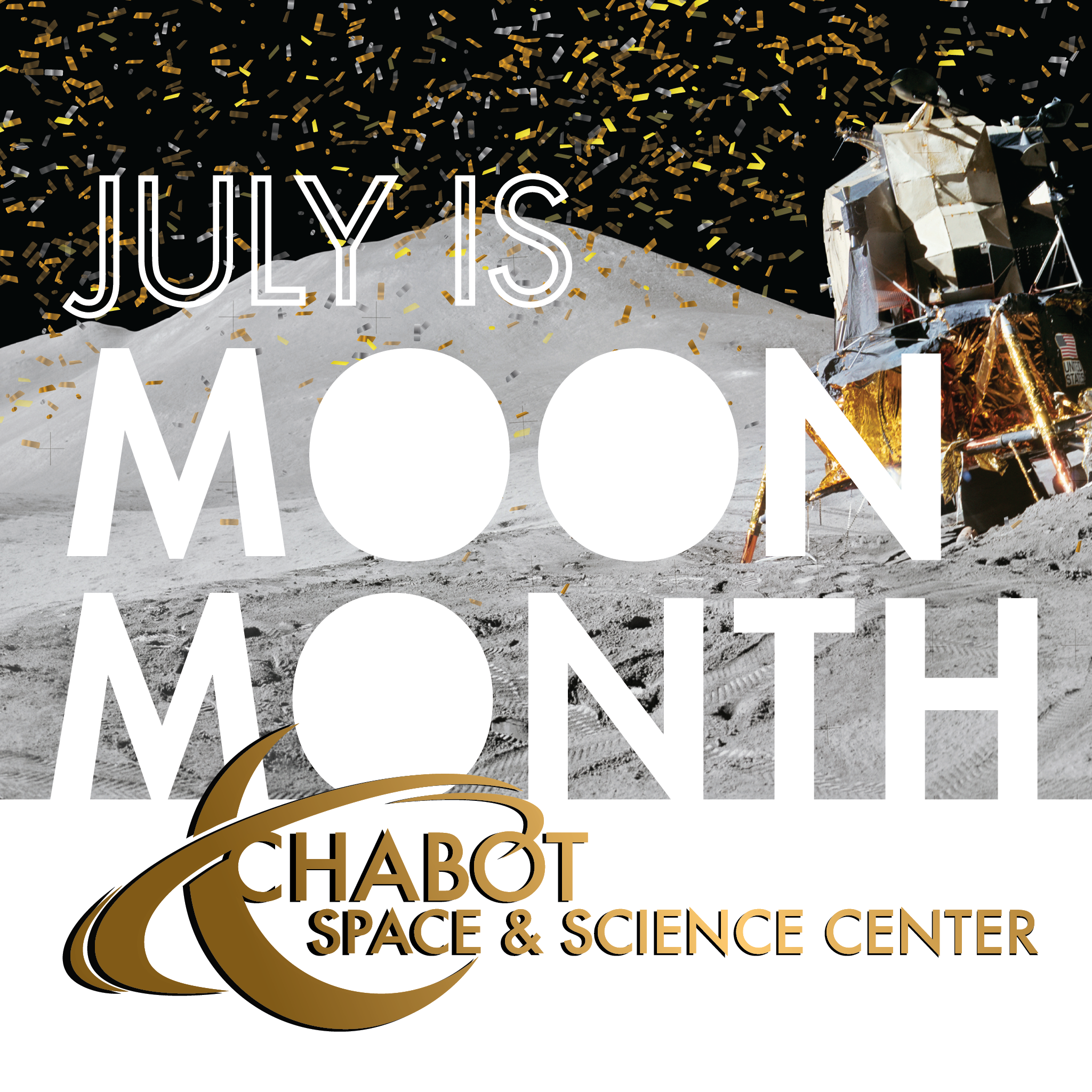 The Apollo 11 Moon landing was one giant leap for mankind that brought us further than ever before. Now, we're bringing you closer to the Moon through themed activities all throughout the month of July.With a new exhibit,  Full Moon Adult Hike and Sip, Lunar First Friday and multiple celebrations around 50th Anniversary on July 20, there is something for everyone this Moon Month!
See More Moon Month Events At Chabot