Levels & Benefits

All Memberships Include:
Unlimited free access for one year
By popular demand — Increased flexibility for who you can bring on your membership
Free Planetarium shows
Members Only Telescope Viewing
Discounts to the Cafe and Gift Shop
Discount on special events
Discounted Guest Admission
All Member levels are 100% tax-deductible
Subscription to e-newsletter
Levels
Benefit Details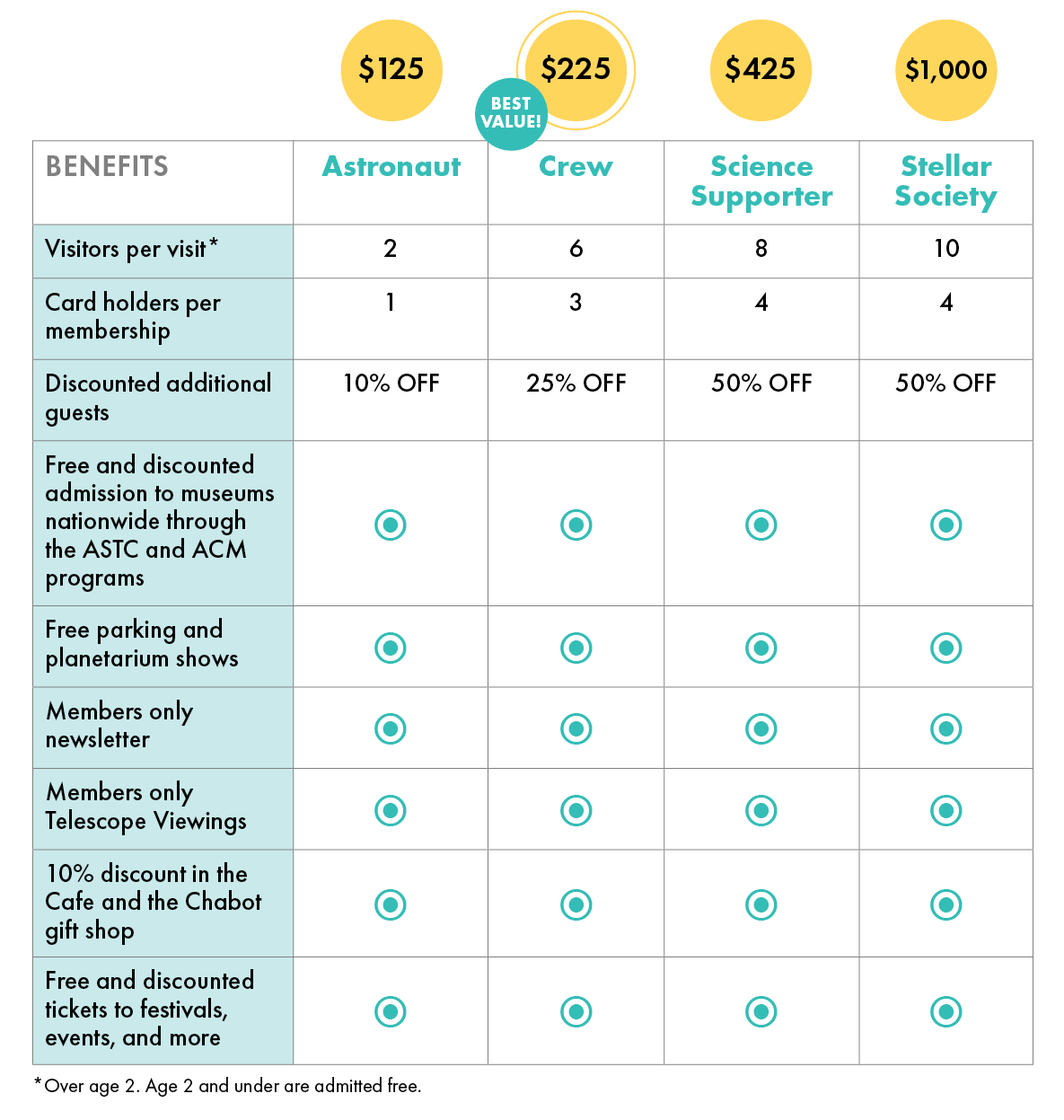 *# of visitors per visit includes cardholder(s). *Crew level cardholders/membership are for one household (including caregiver).
ASTC Travel Program
As a part of the ACM and ASTC network (Association of Science and Technology Centers), Chabot members get free or discounted admission at other ASTC centers worldwide. Visit astc.org for details and a list of current ASTC museums. Please note that discount policies vary by institution and some have restrictions; it is always recommended that you first call the museum you intend to visit to find out their policy.
Upper Supporting Levels
In appreciation for your generosity, we invite you to become a Supporting Upper-Level Member of Chabot Space & Science Center. Supporting Upper-Level Members receive exclusive benefits and discounts throughout the year – all designed to enhance the Center's experience for you and your family. Your support makes an even greater impact when you join our Stellar Society.