Exhibits
Featured Exhibit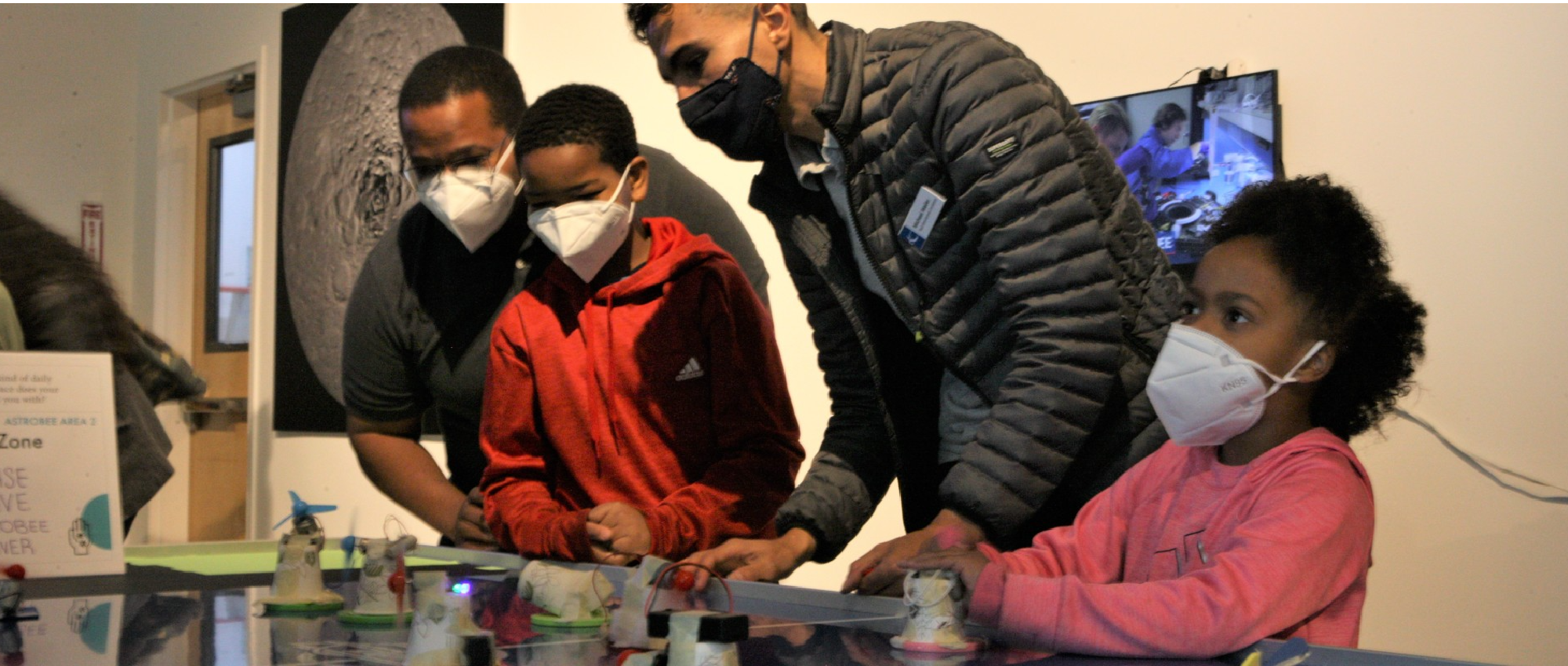 NASA Ames Visitor Center
Located in Fremont Bank Studio 1
The NASA Ames Visitor Center is a hands-on exhibition that brings to life the thrilling, challenging and inspiring process of scientific discovery by showcasing the real stories and people at NASA's Ames Research Center. Visitors step into the role of a NASA scientist through embarking on hands-on challenges, exploring more than 30+ objects that showcase Ames' past and future, and getting to know real NASA scientists.

Studio 2: Going The Distance
Our exciting new exhibition explores how humans are expanding our boundaries by moving farther into the Universe than ever before.

Studio 3: CoLab: Other Worlds
CoLab is a space to play, collaborate and test new ideas. Bring your unique approach to challenges and help our team learn how to improve our newest activities.

Astrolight
Open now is our dynamic, immersive exhibition that explores the mysteries of light. See the universe in a new light!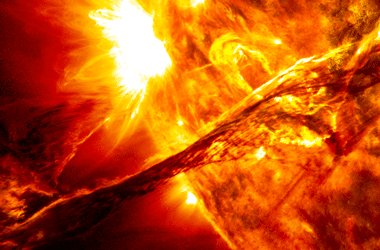 Touch the Sun
Seen the Sun today? Not like this! Come and meditate on the heart of the Solar System in all its electromagnetic glory…

Observation Deck
Visit an array of Observation Stations that invite you to observe the world around you in new ways on our new 3200 sq ft deck expansion.