Weddings & Private Events

We offer space for your rehearsal dinner, ceremony, and reception.
Say "I Do" at Chabot
Whether you want to get married under the stars or just party among them, Chabot specializes in Celestial Ceremonies. Imagine getting married on a spot-lit stage beneath a 70-foot dome of gorgeous night sky thick with stars, while your guests sit spellbound in comfortable tiered seats. The Observatory Complex offers incredible views. Your guests will delight in the sunset over the bay and the dazzling nighttime panorama of city lights twinkling below.
Contact us today to schedule a walk through:
(510) 336-7439 or rentals@chabotspace.org
"We could not have picked a more perfect or unique wedding venue! It was amazing from our first conversation exploring our options, to the final minute of our reception. Our guests could not stop commenting on how our wedding was the most unique they have ever been to!"

—

Erin, 8/5/17
Wedding Photos & Video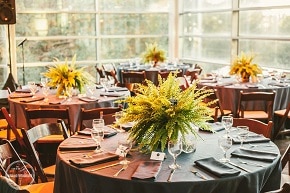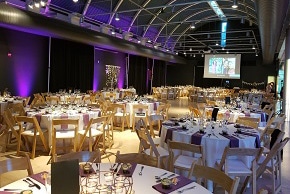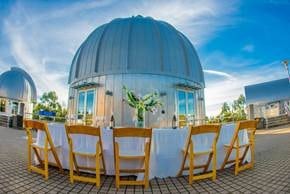 Chabot is proudly featured on:
Photos and downloadable information: