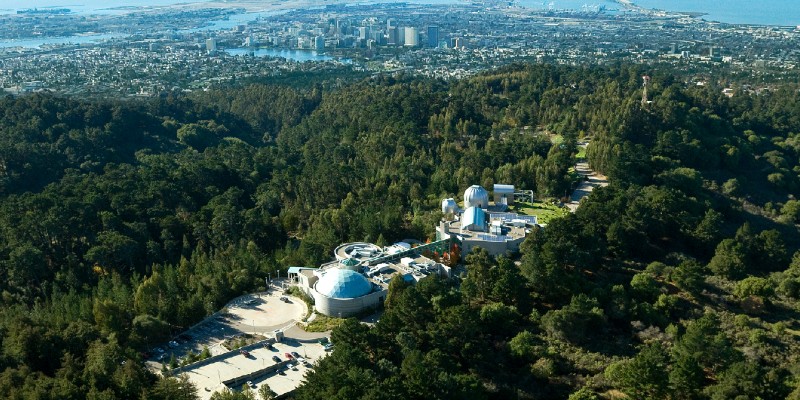 New visitor center for NASA Ames opens in November 2021
NASA is landing in Oakland! A new partnership between NASA's Ames Research Center in California's Silicon Valley and Chabot Space & Science Center is now underway. Anchoring the partnership, a new visitor center for Ames will provide an immersive, dynamic STEAM environment called The NASA Experience. 
Visitors explore the latest questions in space exploration in this ever-changing exhibition. Hands-on STEAM studios highlight the current science at NASA through interactive challenges, models, artifacts and more. The new visitor center brings to life the thrilling, challenging and inspiring process of scientific discovery by showcasing the real stories and people at NASA Ames Research Center. 
To launch the visitor center, extensive interior and exterior renovations are planned throughout Chabot to create a fully immersive museum experience. NASA learning content will enrich the entire museum, with redeveloped galleries dedicated to NASA in Chabot Space & Science Center's Spees building.  
As development is underway on The NASA Experience, we will continue to learn and test new offerings together leading up to the November opening. Throughout the development process, Chabot Space & Science Center will offer opportunities for our community to prototype and preview new experiences along the way.  
Countdown To Reopening
Countdown to reopening with the latest news, images and learning opportunities when you sign up for Chabot's E-Voyager newsletter.
Sign Up For Updates