Girl Scout Programs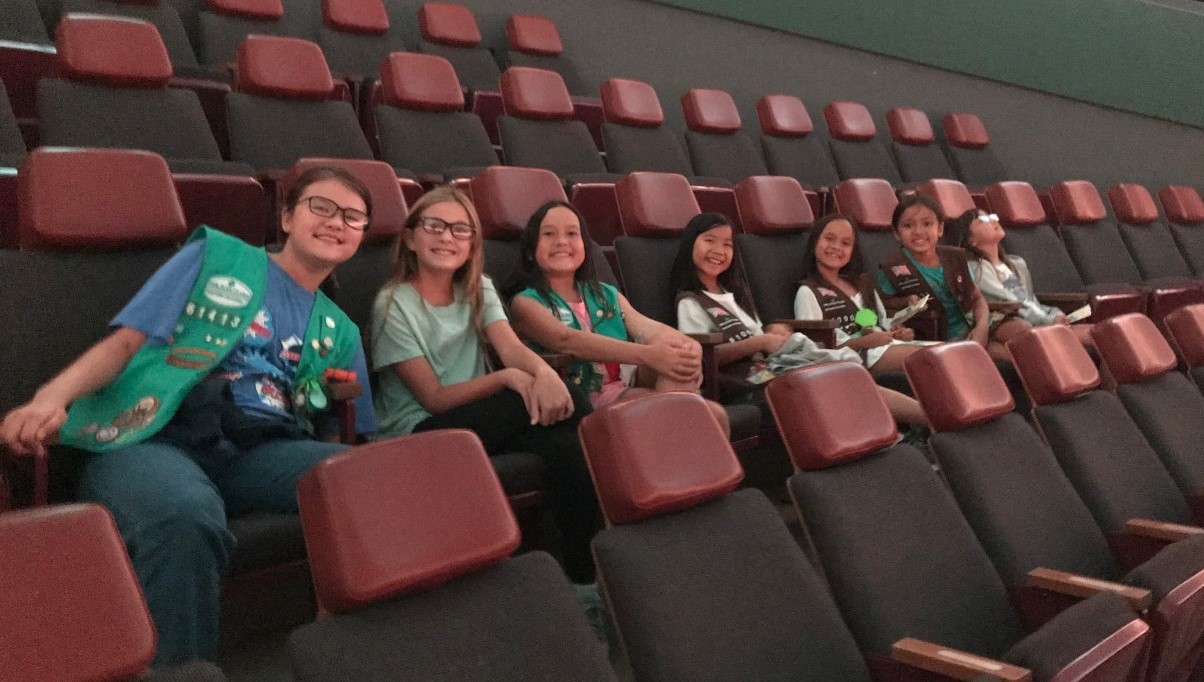 OVERNIGHTS 
Explore the cosmos as you earn your space science badge. You'll learn new space science skills while having a blast. 
Daisies & Brownies
Space Science Explorer/Adventurer
Daisies and Brownies get ready to explore the sun, the solar system, the moon and the stars by the constellations. We will teach you how to make a paper model of the layers of the sun called a Sunion; create a moon wheel to track the phases; use instruments and your imagination to explore the mysterious regions of the moon; construct constellation viewers and make wearable models of the solar system. Make your trip complete with a visit to the telescopes for day and night viewing.  
Juniors
Space Science Investigator
Earn your Space Science Investigator badge by spending a night of solar system discovery. You'll learn how to identify the planets, stars and constellations. In your workshop you will find out how solar systems are formed and how scientists use the transit method to detect distant objects like extra solar planets. You will create fun scale models of the planets and hike the distances between them.
Cadettes
Space Science Researcher
Cadette Researchers, spend an amazing night all about deciphering light from stars and other objects in the night sky.  We will teach you to use real scientific tools and instruments to reveal some of the hidden regions of the electromagnetic spectrum such as infrared and ultraviolet light. We will demystify how different stars are classified as we work together to build a giant star classification diagram. You will visit the observatories and telescopes to collect observations and lastly, you contribute to citizen science research on light pollution. 
All overnights include: 
Planetarium Shows

 

Exhibit Exploration

 

Educational Programs and activities

 

Telescope viewing (Weather permitting)

 
Activity Passport

 

Dinner and a continental breakfast

 
Time: 5 PM-6 PM Gift Store open, 5:30 PM Check-in, 6:00 PM Programming Starts
SWAPS: "Special Whatchamacallits Affectionately Pinned Somewhere." You are welcome to bring SWAPS (small tokens of friendship) to exchange with the troops for trading during the last few hours in the morning. Chabot will provide lanyards for your convenience. 
ELIGIBILITY: School aged children 5+ through adult 
Maximum group size: 135 
Rate: $100 per person
Learn More
---
HIKES
Earn your Brownie Hiker badge 
Book a 60–90-minute evening hike in the enchanted redwood forest on a Friday or Saturday evening. You'll learn about native plants, animals, trees, and the history of the forest. Upon return you'll enjoy telescope viewing at our historical observatories.  
Brownie hiker badges are available onsite for $3.50 
Rate: $600 for groups of up to 30 participants. Open to all levels. 
For booking call (510) 336-7329 
Scout & Overnight Request Form