Frequently Asked Questions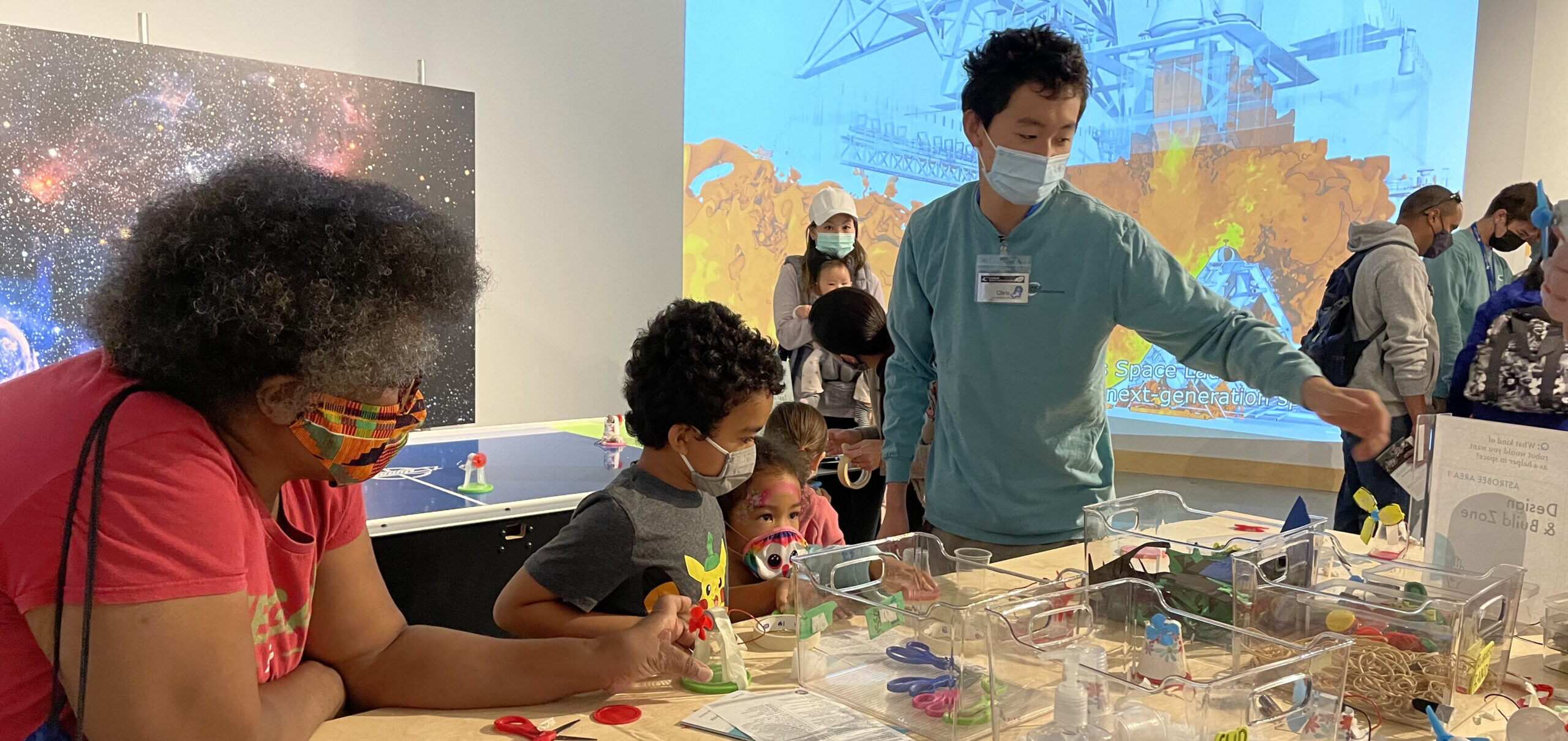 How old does a student need to be to participate?
Galaxy Explorers is a high school volunteer program. We accept 9th-12th grade students. The earliest a student can apply is a graduating 8th/incoming 9th grader.
Do you have to pay to participate in Galaxy Explorers
NO! Being part of the GE program is free. The program is grant and donation funded so any student interested in STEM can have an opportunity to participate.
Do you provide any financial assistance?
What are the hourly and monthly requirements?
The minimum requirement is 12 hours/month. Please check out our About Galaxy Explorers page for more information.
I am interested in volunteering over the summer. Do you have summer opportunities?
Galaxy Explorers is NOT a summer program. The minimum requirement is one year.
I missed the application deadline. Can I still apply?
Applications are viewed 2 times a year. Once in late Spring (April/May) and once in the Fall (Sept/Oct). Any application turned in after a deadline will be considered for the following enrollment cycle.
I wasn't accepted but I really want to volunteer. What can I do?
Please RE-APPLY! We get more applicants than we have spots. By re-applying you are showing us you are still interested in the program and it will be taken in to consideration during the next enrollment cycle. We keep all applications for one year.
I am a senior and need to volunteer on a specific date(s)/topic to graduate. Are there opportunities for me?
Please email galaxyexplorers@chabotspace.org with your special request. Our staff will look at what opportunities we have available and get in touch with you.
For any additional questions regarding the Galaxy Explorers program or application process, please email atruitt@chabotspace.org