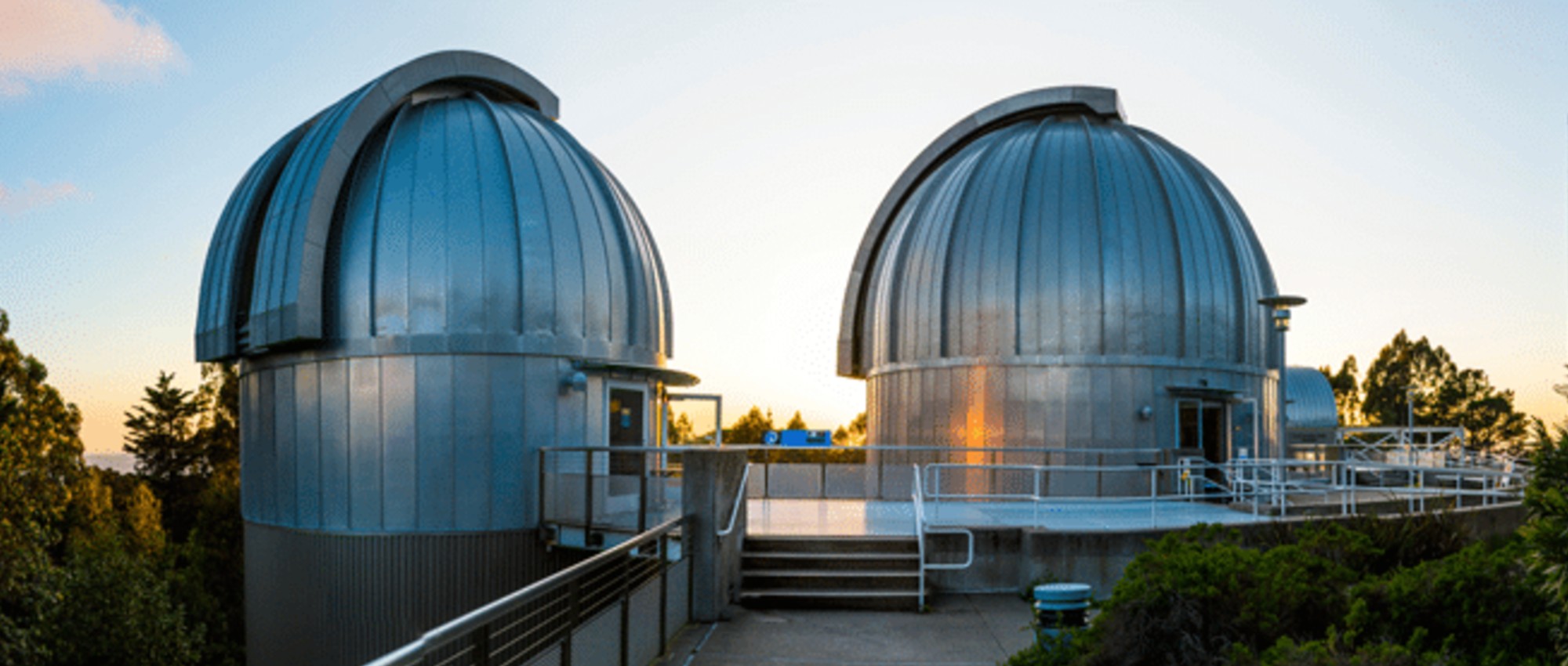 Chabot Space & Science Center plans to reopen in November 2021 with new exhibitions, events and programs in partnership with NASA's Ames Research Center.
We are excited to announce our partnership with NASA's Ames Research Center to create accessible STEAM community engagement and education opportunities in Oakland and beyond. Anchoring the partnership, a new visitor center for Ames will provide an immersive, dynamic STEAM environment called "The NASA Experience," opening at Chabot in November 2021.
As we countdown to Chabot's reopening, our team is working behind the scenes to transform Chabot Space & Science Center inside and out. Extensive interior and exterior renovations are planned throughout the Center to create a fully immersive museum experience. Visitors can look forward to a re-envisioned Chabot Space & Science Center with new learning experiences throughout the Center.
In addition to changes inside the museum, Chabot Space & Science Center and NASA's Ames Research Center intend to collaborate on a suite of educational programs for onsite school field trips, youth development programs, online learning platforms and offsite locations throughout Oakland and the broader East Bay at Chabot's community partner locations – such as libraries, recreation centers, and schools. Lastly, this partnership will create tangible STEAM career pathways for Oakland's youth by developing explicit connections between NASA's career opportunities and Chabot's youth development programs.
As development is underway on The NASA Experience, we will continue to learn and test new offerings together leading up to the November opening. Chabot Space & Science Center and NASA's Ames Research Center will offer virtual and outdoor programs to provide a closer look at NASA's mission, incorporating speakers and content from NASA's Ames Research Center. Throughout the development process, we will offer opportunities for our community to prototype and preview new experiences.
As Chabot prepares reopen our doors, join us on the countdown to reopening with previews and updates on our newsletter and social media channels. We look forward to welcoming you back to a transformed Chabot Space & Science Center in November 2021.
---
Frequently Asked Questions
Is Chabot Space and Science Center (CSSC) open?
The Center is closed for general admission, but we are continuing to provide STEM programming virtually, outdoors and in our community.
What work is happening behind the scenes at the Center?
Our team is working to create new exhibitions, experiences and programs that we will announce soon.
Chabot's COVID committee is working to ensure a safe experience for our visitors and staff while the museum is closed for general admission and when we reopen. This will include new policies and procedures following guidelines from health authorities.
What are some of the outdoor experiences being planned?
Stay tuned! Our team is exploring outdoor programming opportunities in our Courtyard, Ampitheatre, Observation Deck and surrounding areas. Dependent on guidelines from health officials, we plan to create learning opportunities for smaller groups.
Will CSSC continue to provide virtual programs?
We will continue to inspire and educate our community with new virtual events and activities.
Learning Launchpad, our resource center, will be updated with new science activities that can be done with objects commonly found at home.
We will continue to connect with our community through regular live events. This includes our weekly Virtual Telescope Viewings and Live Science! series.
How are my Scout/Overnight programs impacted?
Scout and Overnight programs are not impacted by this announcement. Dependent on health guidelines, we plan to resume in-person and virtual Scout and Overnight programming in November.
For all other scout/overnight information contact overnights@chabotspace.org
Is CSSC still accepting bookings for event rentals (weddings, corporate meetings, filmings, conferences, etc.) during this time?
Current and future event rentals are not impacted by this announcement.
We are accepting bookings for future event rentals. Working within guidelines from health authorities, we are creating beautiful events with enhanced cleaning and social distancing procedures.
While we are offering small outdoor events now, we are still accepting larger bookings for future events with flexible rescheduling and live streaming options.
How will CSSC provide updates ?
Updates on our reopening, upcoming events and new activities will be communicated to all visitors via email, posted on the website, and shared via social media channels.
Who can I reach out to with additional questions?