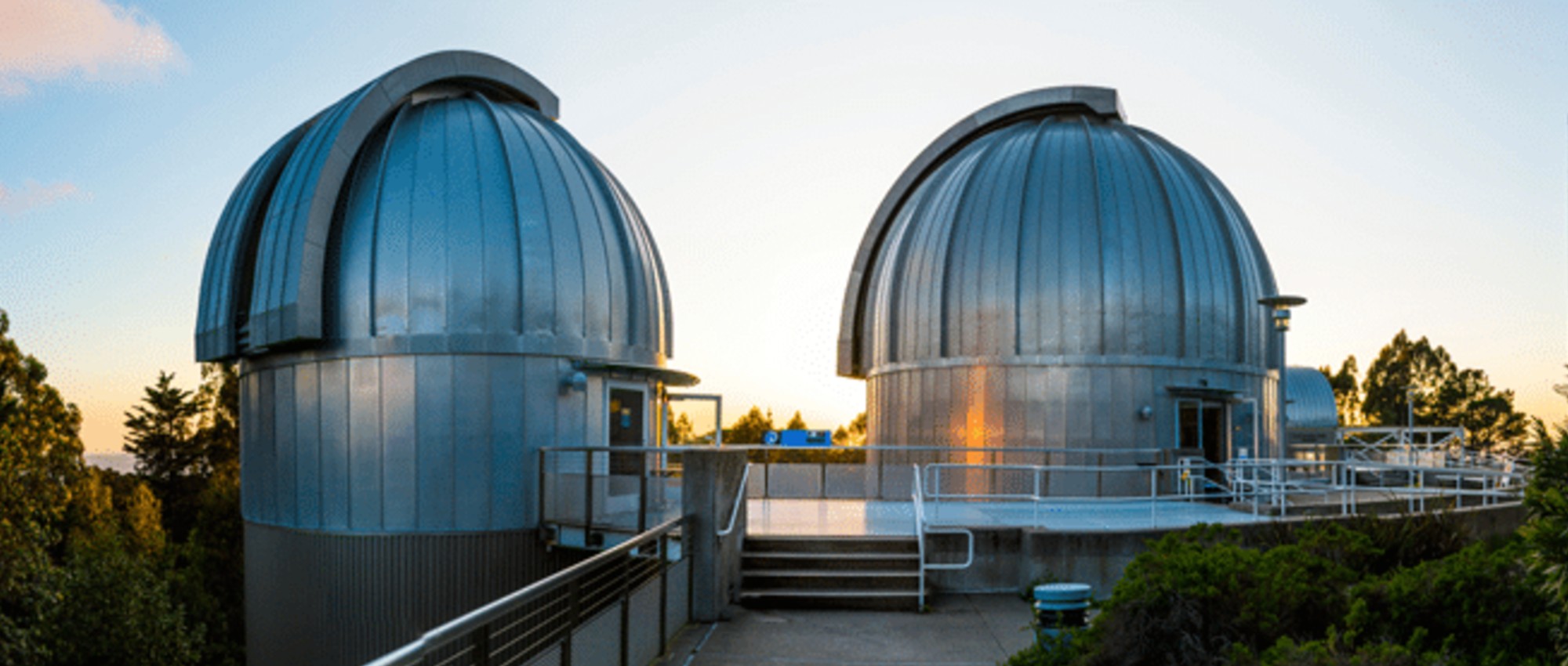 Chabot Space & Science Center temporarily closed to the public on March 13, 2020. Taking into consideration the guidelines from Centers for Disease Control (CDC), Alameda County Public Health Department and other medical authorities, Chabot Space & Science Center plans to reopen for general admission in June 2021.   
After much consideration, we decided that this was the safest and most secure path forward for the health of our community and the Center. Although our doors are not open for general admission, our work continues as we provide engaging and accessible learning opportunities for our community. This strategic move allows us to prepare for a strong reopening with exceptional new experiences for our visitors.
Our team is innovating, prototyping and adapting our programs to meet the evolving needs of our community. Learning happens everywhere — we will continue to support and serve our audiences through a variety of virtual and outdoor experiences:
Virtual learning: Chabot Space & Science Center will continue to be a resource to our teachers, partners and families with live STEM content.
We invite our community to connect through our ongoing online events and activities. Live programming will include our Virtual Telescope Viewings, talks and more. We will build upon our Learning Launchpad with more accessible science activities that can be done from home.
Our education team is developing and premiering new offerings for the summer and upcoming school year. We will launch the fall education season with ways for teachers to enhance distance learning models with virtual field trip offerings, workshops and more.
Our educators look forward to learning with our community, engaging with the comments and questions from our audience through live programs. This includes our new Live Science! Series, which showcases a unique science demonstration each week.
Learning in our community: Chabot is currently working with community partners, including the Oakland Boys & Girls Club to plan future STEM workshops and other pop-up learning opportunities. Our Learning Everywhere initiative continues to be a top priority for our institution.
Learning outdoors: Our team is creating learning opportunities for small groups in our outdoor spaces, including our Courtyard, Observation Deck and surrounding forests. Reaching our community with in-person engagement is key to leveling the playing for all, and we are committed to finding safe, accessible, engaging ways to learn together.
We recognize that right now, STEM education is more important than ever. This crisis has exposed the severe inequity in many of our educational structures. The audiences we serve have been hard hit by this disruption to education. Our role in STEM education is vital to our community. 
It is essential that our work continues. Chabot's dedicated Board, Staff and Volunteers are committed to our vision of making science education accessible to all. As a treasured home for science in Oakland since 1883, the Center will continue to be an impactful resource in STEM education as we adapt to our world's new challenges and opportunities. 
There are significant projects on Chabot's horizon that will change the landscape of STEM in Oakland and beyond.  We will keep our community included and updated as we work towards our grand reopening next June. We look forward to welcoming you back to a Center filled with exciting new exhibitions, experiences and programs.
---
Frequently Asked Questions
Is Chabot Space and Science Center (CSSC) open?
The Center is closed for general admission, but we are continuing to provide STEM programming virtually, outdoors and in our community.
The Center plans to reopen for general admission in June 2021, conditions permitting.
What work is happening behind the scenes at the Center?
Our team is working to create new exhibitions, experiences and programs that we will announce soon.
Chabot's COVID committee is working to ensure a safe experience for our visitors and staff while the museum is closed for general admission and when we reopen. This will include new policies and procedures following guidelines from health authorities.
What are some of the outdoor experiences being planned?
Stay tuned! Our team is exploring outdoor programming opportunities in our Courtyard, Ampitheatre, Observation Deck and surrounding areas. Dependent on guidelines from health officials, we plan to create learning opportunities for smaller groups.
Will CSSC continue to provide virtual programs?
We will continue to inspire and educate our community with new virtual events and activities.
Learning Launchpad, our resource center, will be updated with new science activities that can be done with objects commonly found at home.
We will continue to connect with our community through regular live events. This includes our weekly Virtual Telescope Viewings and Live Science! series.
How are my Scout/Overnight programs impacted?
Scout and Overnight programs are not impacted by this announcement. Dependent on health guidelines, we plan to resume in-person and virtual Scout and Overnight programming in November.
For all other scout/overnight information contact overnights@chabotspace.org
Is CSSC still accepting bookings for event rentals (weddings, corporate meetings, filmings, conferences, etc.) during this time?
Current and future event rentals are not impacted by this announcement.
We are accepting bookings for future event rentals. Working within guidelines from health authorities, we are creating beautiful events with enhanced cleaning and social distancing procedures.
While we are offering small outdoor events now, we are still accepting larger bookings for future events with flexible rescheduling and live streaming options.
How will CSSC provide updates ?
Updates on our reopening, upcoming events and new activities will be communicated to all visitors via email, posted on the website, and shared via social media channels.
Who can I reach out to with additional questions?